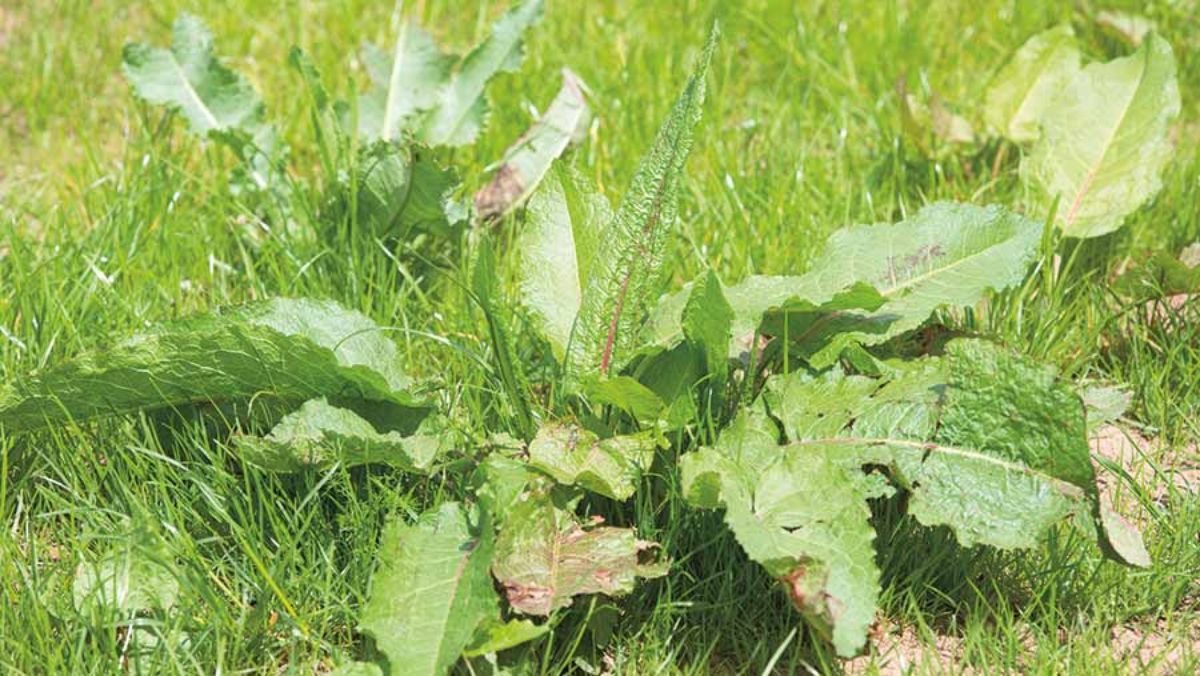 Keeping your lawn all lush and green means that you will need to weed out frequently and apply the best weed and feed fertilizer at the right timing each year. Overall, it can be a daunting and time-consuming exercise, especially if you have a large turf yard. You may be able to occasionally dig up a clump of dandelion or crabgrass by hand, but in the long run, using your hands to weed out may not be a plausible way of doing things, at least not on an entire lawn regularly.
Luckily for you, if your lawn looks a bit weedy and drab, you can actually bring it back to life by applying weed and feed fertilizers and herbicides. This fertilizer and weed killer is designed to introduce the essential nutrients into the soil to accelerate grass growth while minimizing those pesky lawn weeds. In the long run, help maintain thick and healthy turf.
Using weed and feed is not enough; you also need to use the right one that is meant for your particular grass species. We have compiled the best in the market, and here is a review of different lawn weed and feed that offer various solutions that need different applications. It's doesn't always have to be so complicated.
The Best Weed and Feed to Fertilize Your Lawn
1. Scotts Turf Builder Liquid Weed And Feed
Sale
Scotts Turf Builder Weed and Feed 3, 5,000 Sq. Ft.
Up to 2X more powerful dandelion and clover control (vs. previous formula)
Clears out dandelions and clover—satisfaction guaranteed
Weedgrip technology grips the weeds you see—and the ones you don't
Scotts most powerful weed and feed
Feeds to thicken lawns and crowd out weeds
Scotts is a leading manufacturer of weed and feed, which is for a good reason. Scotts Turf Builder weed and feed delivers exceptional performance in weed control. It does this by completely controlling dandelions and the tough-to-kill lawn weeds; the Scotts Turf Builder is the best buy weed and feed that you should first consider checking out. It has been highly effective and has always produced the kind of results that make many loyal customers and regular users.
You should apply the Scotts Turf Builder weed and feed to a wet lawn, and the slow-release Weedgrip technology allows its granules to stick to the weed's foliage making it a direct and efficient weed killer. On the other hand, the feeding formula also promotes the thickening of your lawn, making it greener and lusher. You have the option to apply anytime between early spring and late fall. However, many users have noticed it gives such outstanding results if applied in early spring, which is consequently followed up with every 6 weeks of 4 applications until the late fall.
Scotts liquid turf builder is suitable for use on Bermuda grass, Kentucky Bluegrass, Fescues, Zoysia, Centipede, Bahiagrass, and Ryegrass. Not only does this product kill weeds such as dandelions, clover, and other common weeds, but it also feeds common lawn grasses, such as fescue and ryegrass. However, you should avoid use on St. Augustine, carpet grass, and other warm-season turfs. Additionally, it is available at most garden stores, or you can order online from trusted sites.
Pros:
It can be used on Bermuda grass, Kentucky Bluegrass, Fescues, Zoysia, Centipede, Bahiagrass, and Ryegrass
It is simple to apply; you can use a drop spreader
It covers 5,000 sq ft
It kills broadleaf weeds, including dandelions, in just 2 weeks
You can use it as a post-emergent weed killer between the early spring and late fall
It is up to 2X more powerful than competing lawn feed and weed fertilizers for dandelion and clover control
It uses a Weedgrip Technology that grips onto the weeds that are visible and even those that are not visible
It feeds and thickens lawns while also crowding out weeds
Cons:
It cannot be used on St. Augustine, carpet grass, and other warm-season turfs
2. Scotts WinterGuard Fall Weed And Feed
Sale
Scotts Turf Builder Winterguard Fall Weed & Feed3, 15, 000 Sq', 42.87 lbs
Improved formula—up to 2X more powerful dandelion and clover control
Clears out dandelions and clover—satisfaction guaranteed
Weedgrip Technology grips the weeds you see—and the ones you don't
Feeds to build strong, deep roots for a better lawn next spring
Improves lawn's ability to absorb water and nutrients versus and unfed lawn
Scotts, a premium brand, has yet again created a new and improved weed and feed formula that meticulously kills those stubborn dandelions and clovers. It can also be used to eliminate crabgrass if applied in the early spring. It is another reliable product from the Scotts brand that many lawn caregivers can attest to have reliable results.
Users have noticed that the best time for application is in fall so that your grass lawn can be prepared for its next growing season. Also, to maximize the efficiency of this product, the grass must be wet before application. You will notice that the grass will remain green even during the winter months.
Pros:
It is an improved formula
It is 2X more powerful in dandelion and clover control
It has a Weedgrip Technology that grips on the weeds
It feeds the grass to build strong, deep roots
It improves the lawn's ability to absorb water and nutrients versus
It strengthens the lawn against the heat and drought
It thickens the grass 
It eliminates stubborn weeds, including crabgrass 
Cons:
It can burn the lawn if the dosage is high per sq meter
3. Miracle-Gro EverGreen Complete 4-In-1 Weed And Feed
Miracle-Gro is another popular brand that has come up with a complete 4-in-1 weed and feed formula that helps your lawn fully absorb the nutrients and water and gives it more adaptability and efficiency so that it can be able to tolerate heat and drought.
Not only does it kill weeds, but it also kills moss and many other species of unwanted plants, but the downside is that it does take longer to take effect. Some users say it took 10 days to see any noticeable results, but they also say that the results were good. It is recommended that you use a drop spreader to help you evenly apply weed and feed treatment across your lawn for best results.
Note that you should only apply 376 grams per sq ft and thoroughly water your lawn after 2 days. Also, make sure that the lawn is fully dry before allowing any pets or children on the treated area. Most users expressed how pleased they were with how effective this weed and feed was in turning their lawn green from the customer reviews. Overall, it works well just as long as you don't apply too much.
Pros:
It effectively kills moss
It protects your lawn against heat stress 
It creates a thicker and greener lawn while it kills weeds and moss
It has a WaterSmart formula that helps the grass absorb water and nutrients more efficiently to help protect your lawn against drought and stress
Cons:
It takes longer to see results
It has a strong metallic smell
4. Greenview Fairway Formula Fertilizer + Crabgrass Preventer
GreenView 2129267 Fairway Formula Spring Fertilizer Weed & Feed with…
Pro-grade, professional DIY results
1 Application = 3 lawn treatments; blocks crabgrass, kills weeds, feeds…
Kills 200+ tough lawn weeds; proprietary formula kills dandelions and…
65% slow-release nitrogen formulation, steady even feeding up to 12 weeks
Do not use on St. Augustine grass in Florida, or on dichondra and carpet…
Greenview Fairway Formula Fertilizer + Crabgrass Preventer is a slow-releasing formula that helps cut down your annual feeding and weeding costs. Greenview states this new and improved 65% slow-release nitrogen weed feed fairway formula kills over 200 types of weeds and feeds the grass for up to 3 months.
However, this lawn fertilizer doesn't work so well work on St. Augustine grass but is really effective in the other ways that lawns would need weed and feed. To use, apply the granules in early spring when the lawn is evenly wet while using a drop or broadcast spreader, then wait for 3 days before mowing your lawn. 
Note that, because of the slow-releasing formula, these weed and feed products are best used on healthy and established lawns. Most users notice thicker and greener lawns right after their first application. Using it on new grass may lead to stunted growth in your grass.
Pros:
It performs well as a lawn fertilizer
It requires an infrequent application
It has noticeable results in only 1 month 
Cons:
It is best-suited for the established lawns
It doesn't work well with carpet grass and St. Augustine grass
5. Espoma Organic Weed Preventer Plus Lawn Food
Espoma Weed Preventer Plus Lawn Food, Natural Lawn Food, Prevents…
Espoma Weed Preventer is an all natural weed preventer and lawn food made…
Weed Preventer prevents dandelions, crabgrass, and other common weeds, and…
Children and pets can play on lawn immediately after application!
Application: Apply 2 times per year: Early Spring before weed seeds…
For use on established lawns only. Do NOT use when seeding a new lawn or…
Espoma Organic weed preventer and lawn food are one of the few best weed and feed that are organic treatments that are readily available. It is made from 100% corn gluten meal, making this product pet-friendly and friendly to the environment and ecosystem in general. It has a 9% slow-release nitrogen formula that delivers an optimum level of lawn fertilization.
It is proven to kill Black medic, buckhorn plantain, black nightshade, common lambs quarters, catchweed bedstraw, curly dock, dandelion, redroot pigweed, purslane, velvetleaf, green foxtail, annual bluegrass, barnyard grass, giant foxtail, large crabgrass, orchardgrass, smooth crabgrass, quackgrass, shattercane, yellow foxtail, and wolly cup grass.
Espoma recommends that you apply weed and feed twice a year during spring and fall for the best results. Apply this weed feed to a dry lawn that has also been recently mowed. You can use a drop or a broadcast spreader to spread this weed and feed product while you try to overlap just a little to prevent striping. Water your lawn lightly after the application if the rain is not expected within 24 hours.
Pros:
It is an organic weed and feed product
It uses 100% corn gluten meal
It efficiently eliminates a wide range of broadleaf weeds
This weed feed is clean, and the drier stalls work also to improve animal health
It doesn't contain perfumes or even paper sludge
This weed preventer eliminates dandelions, crabgrass, and other broadleaf weeds
It provides long-lasting green that doesn't burn
This weed feed is safe around your children and pets even immediately after application
Cons:
The availability can be a problematic
It can only be used on established lawns only
This weed feed cannot be used when you're seeding a new lawn or even as you're over-seeding
Factors to Consider When Choosing the Best Weed and Feed
Selecting a weed feed that's compatible with your particular grass species will always give you far better results since different nutrients will have different effects on your lawn. These effects include enhancing color or promoting the development of a stronger root system. Additionally, since many of these products are infused with a weed killer or herbicide, it's paramount that you know the types of weeds that have come up in your lawn.
A) Grass Types
Choose a weed and feed product and feed your lawn depending on the grass types you have. Different grass species will have different nutrient requirements, so not all of these products are safe for all species of grass. Using the wrong product can have damaging effects on your grass.
In general, grass species generally fall under two categories: warm-season grass and cold season grass. The seasons may not necessarily refer to the time of year but the general climate and the average soil temperature range.
Warm-season turfgrass grows best when the average soil temperature is between 80-95 degrees Fahrenheit. Warm-season grass usually thrives in warmer climates and is commonly found in the Southeastern and Southwestern USA. They include Bahiagrass, carpet grass, Bermuda grass, Saint Augustine grass, and zoysiagrass, otherwise known as Japanese lawn grass.
Cold-season turfgrass grows best when the average soil temperature is between 60-75 degrees Fahrenheit. Cold-season grass thrives best in the cooler climates of the Midwest and Northern regions of the USA. Some of the cold-season grasses include perennial ryegrass, Kentucky bluegrass, and the tall and hard fescue.
B) Nutrients
To have a lush lawn, your soil will need to have the essential nutrients. Fertilizers will temporarily add nutrients to the soil. Fertilizers will denote the nutrient ratios as NPK. This represents the percentage of nitrogen (N), phosphorus (P), and potassium (K) in the fertilizer. These nutrients help grass in:
Nitrogen – helps the grass develop chlorophyll (green color) and grow properly
Phosphorus – helps the grass develop a strong root system
Potassium – protects the grass from drought, disease, and cold
Some fertilizers may also contain secondary micronutrients and elements that are needed for healthy growth. These include calcium, sulfur, magnesium, iron, boron, molybdenum, copper, zinc, chloride, manganese, and nickel.
C) Types of Weed
Most fertilizers also have in-built herbicides or weed killers. Some products are better at killing certain types of lawn weeds and pests than others. Most weed and feed target the common types of broadleaf weeds, which include plantain, creeping charlie, chickweed, dandelions, and clover.
Frequently Asked Questions on The Best Weed and Feed
1. When do I apply the weed and feed to my lawn?
To get the most out of this 2-in-1 weed and feed fertilizer, you need to get the timing perfectly well. As a rule of thumb, you should only apply your weed and feed in an active season, April through August.
Going too early to kill off the developing weeds will lead to a huge rush in the top growth, limiting the root production. With the 'feeding your lawn' element that supports healthy grass growth, there will be top green foliage but deter a good root system. Resulting in weaker grass.
2. How does the weed and feed fertilizer work?
The weed and feed products work by either inflicting root damage that leads to the weed dying out or blocking photosynthesis to prevent the plant's protein production. At the same time, the fertilizer element of this treatment promotes healthy grass blade growth, which therefore leads to a thicker lawn. Therefore, dense and thick lawn helps prevent weed germination and even growth by crowding out and suffocating the competing weeds.
The timing of applying weed and feed determines the efficiency of your weed and feed for lawns. Incorrect timing will give you poor or inconsistent results, which may leave many people thinking the feed for lawns they have bought doesn't work or was rather too harsh on their lawn. 
3. Which is better between liquid and granular weed and feed?
Weed and feed products generally come in two forms, either in liquid or in granular form. Both products work equally effectively but have minor differences in properties.
Liquid weed and feed/ lawn fertilizers are applied using a spray, where you can either mix a concentrate with water for a dilution, pumped using a backpack sprayer or garden hose, or a convenient hand-held spray in smaller areas.
The benefits of using liquid weed and feed include:
Being able to target localized areas or patches of your lawn
It acts fast, and there's no need to water the lawn before or after the application
Granular weed and feed are generally preferred when dealing with larger lawn areas and are applied by spreading it after you water your lawn.
The benefits include:
It is easy to apply especially while using a drop spreader, which allows a consistent and more even spread of the product
It generally offers better value for money
It soaks into your garden over time since it features a slow-release formula to ensure that you won't have to treat your lawn as regularly
Latest posts by John Terry
(see all)