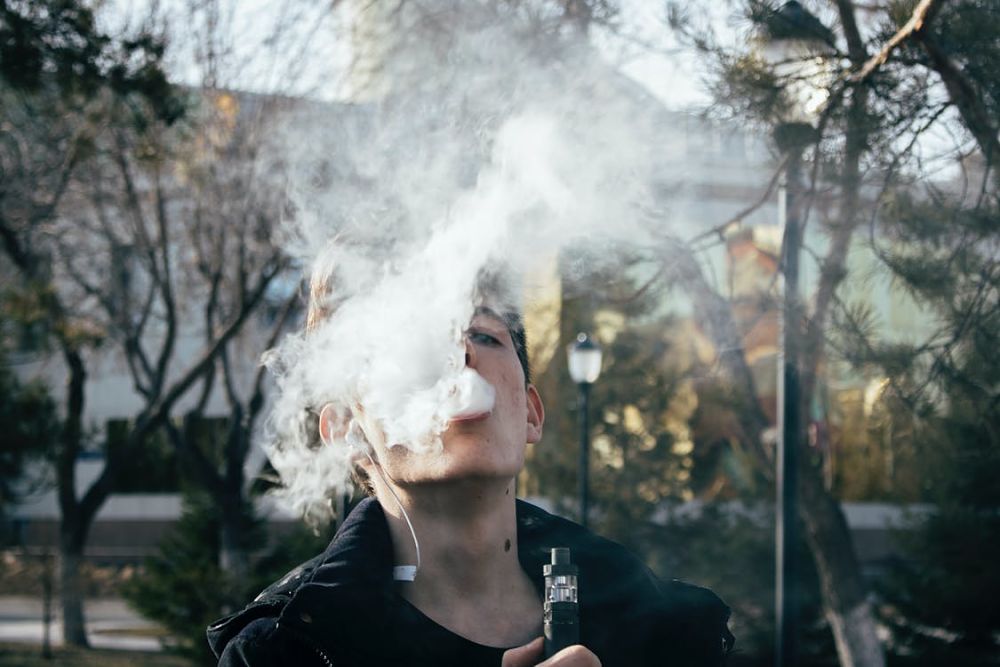 Marijuana consumption has become more widespread following its legalization in several states and countries around the world. Smoking a joint or eating an edible is among the most prevalent methods of consuming marijuana. However, cannabis extracts and concentrates are becoming popular by the day because of their high THC concentration.
Whether you are using marijuana for leisure or medicinal purposes, the need to be discreet is common among users and enthusiasts. Thanks to advancements in tech, you can experience marijuana high while on the go using the best dab pens. These pens are lightweight and fit in your palms to provide the desired level of discretion. In addition, the vapor quality produced is high and does not smell.
Wax pens offer a convenient way of enjoying marijuana in the gym while walking or even in the mall without raising any suspicion. However, with the growing popularity, choosing the best wax vape pen can be difficult, especially for beginners. Below, we have listed the best dab pens on the market and key factors to consider before buying.
What Is A Dab?
A dab is a concentrated form of marijuana whereby cannabinoids, tetrahydrocannabinol(THC) and cannabidiol(CBD) are extracted. The chemical process of extraction involves pouring butane oil over the marijuana to extract THC from cannabis. The oils then dissolve into the butane to form a solid or gummy-like compound highly concentrated with THC.
Dabs are also commonly referred to as the substance they are extracted into, such as wax, oils, shatter, and amber. Compared to traditional cannabis, dabs have a higher concentration of THC. According to research, dabs are almost four times as strong as a joint. For this reason, dabbing provides an intense high all at once rather than gradually.
What Is A Dab Pen?
A dab pen is a portable weed dab rig. It has a glass pipe chamber connected to a banger or nail and is used for dabbing. Extracted marijuana concentrates need to be vaporized at a high temperature then inhaled to provide the high.
Most modern dap pens use an electronic heat source to vaporize the marijuana concentrate. This is because extracted THC is in the form of sticky wax or oil. In addition, dap pens offer a discreet and convenient means for someone to vape dab, wax, or oils when on the go.
Now that we know what a dab pen is let us look at the best wax vape pens available on the market.
Puffco is a reputable name in the vaporizer industry, using state-of-the-art innovation to produce the best wax vaporizers. The Puffco Plus Vape pen is no exception and produces potent and flavorful vapor. In addition, this vape pen has five features allowing it to boast excellent performance whilst maintaining a small size.
The Puffco Plus wax pen has a specialized mouthpiece that makes it stand out among other vaporizers. The mouthpiece constitutes a combination of a dart/ loading tool, a splash guard and a carb cap. This helps to give a flavorful vapor that is inhaled through the mouthpiece.
This Plus dab pen features a pressure-sealed coil-less ceramic bowl right below the mouthpiece. This bowl heats the concentrate evenly to produce a pure form of vapor. In addition, the Puffco Plus body is made of alloy and has a finger-print resistant coating. This helps keep the vape pen as sleek as possible.
Lastly, this pen has three temperature settings to choose from. Depending on your load size and consumption priorities, you can adjust the settings indicated by color to suit your preferences. In addition, the Puffco Plus dab pen has a sesh-mode that heats up for up to 12 seconds to support longer dabbing sessions.
Pros
Has an alloy and fingerprint-resistant exterior
Three adjustable voltage settings
Has a sesh-mode
The ceramic bowl is coil-less
Integrated dab tool
Cons
Has a small battery capacity
The KandyPens Crystal dab wax pen comprises three parts, the top cap, atomizer and battery. This minimalist design ensures that the pen remains lightweight and portable. In addition, the three parts are threaded, making it easy for you to replace or remove the parts for cleaning.
In terms of the material, the top cap features an all-glass mouthpiece that facilitates the tasting of pure vapor quality. The atomizer has numerous diagonal airflow vents on the exterior. This ensures that the cloud temperature is cool before you inhale. In addition, this KandyPen crystal dab pen has four LEDs running down on the front part of the device. These LEDs indicate the current power and battery level.
The KandyPens Crystal is easy to use by both beginner dabbers and enthusiasts. It has four power levels ranging from 2.6V to 4.2V to give you control of the process. In addition, the internal battery has a capacity of 900mAh to last you long hours without recharging. Furthermore, this wax pen has a button that you can press five times to start and three times to set the power level.
Pros
Easy to use
Durable stainless steel exterior
Ceramic atomizer to enhance flavor
Has a sesh-mode
High performance
The Dr. Dabber Stella dab pen has a signature black stainless steel exterior that is durable. It is stealthy and portable, thanks to its minimal design. This vaporizer consists of a mouthpiece, ceramic heating coil, an interface and a battery.
The Stella vaporizer has a floating vapor chamber that supports longer sessions. The design of this pen allows you to use it at optimal temperature without heating the exterior body. In addition, this wax pen utilizes a vortex airflow technology that ensures that the vapor you inhale is cool and harsh-free.
The Dr. Dabber Stella wax pen has three voltage settings ranging from 460°F-775°F. This gives you the freedom to control the overall performance as you'd wish. In addition, this helps to preserve wicks and coil life while preventing burnt or dry hits. The battery capacity of this vaporizer is 600mAh and you can charge the pen while still using it.
Pros
The mouthpiece has an inbuilt airflow regulator
Three temperature settings
Has an Alumna Ceramic bowl
Simple to use
Supports pass-through charging
If you are looking for a simple, effective and budget-friendly wax pen, the Yocan Evolve Plus is an excellent choice. This vape pen keeps things simple and beginner-friendly by utilizing one button and one temperature setting. To vaporize your preferred extract, all you need to do is hold down the power button while inhaling.
The Yocan Evolve Plus has a dual quartz atomizer. This traditional design means that it has two coils enveloped around quartz rods. Upon usage, you will have to place your extract on the quartz rods to vaporize.
To add to the portability aspect of this vape pen, it has a built-in silicone container on the bottom of the pen. This makes it easy to store your extracts when traveling. In addition, removing the storage extension is very easy and all you have to do is unscrew it from the bottom of the pen.
Pros
Easy to use
Very affordable
Beginner-friendly
Dual quartz atomizer
Has a storage compartment
Cons
One temperature setting limits different vapor quality
The Utillian 5 wax pen is tall, durable and functional to serve the needs of beginners and veteran vape users. It is discreet and portable and can be mistaken for an e-cigarette. In addition, this pen has a stainless steel body coated with PVD to protect the internal parts from breaking when put inside a pocket or a bag.
The Utillian has a metallic and removable mouthpiece to load the concentrate hassle-free. Unlike other vaping devices, it has two coils triple titanium and twisted kanthal. The two black ceramic coils allow the concentrate to soak in and wick while maximizing the use of the wax.
In terms of temperature control, the Utillian 5 supports up to four temperature levels from 2.2V, 2.4V, 2.6V, and 2.8V. In addition, this wax dab pen has a large battery with a size of 1050mAh. This battery lasts long and can go for weeks if you are a casual vaper and two days for a heavy user.
Pros
Single-button to control all functions
Long battery life
Four temperature levels
Has a durable design
Features two coils
Cons
Warranty does not cover battery degradation
How Do the Best Dab Pens Work?
Dab pens are favorable for their portability. They are small in size and only have a few parts to function. These parts include a battery, a chamber or atomizer and a mouthpiece. In addition, dab pens have a single button with 3-5 different temperature settings and serve as the power button. This minimalist feature makes them user-friendly.
A dab pen works by opening to allow THC concentrate to be placed on a plate or coil and then heated with the atomizers. It is then melted and absorbed by a wick, turning it into a vapor inhaled through the glass mouthpiece. In addition, the dab or concentrate consistency determines how quickly vaporization occurs without burning. Again, this is to prevent it from smelling.
Is A Dab Pen the Same As A Vape Pen?
While dab and vape pens allow marijuana users to enjoy consumption without the health effects of smoking, these two devices are not similar. The major difference between dab and vape pens is that dap pens are used for stickier or waxier extracts and concentrates.
On the other hand, vape pens are not designed for specific use. This means that you can use a vape pen with oil cartridges or replaceable distillate. In addition, you can use a vape pen to vaporize dry herb.
What Are the Benefits of Using the Best Dab Pens?
Since there is no combustion process when vaping concentrates, a dab pen produces far less small than other traditional methods of consuming marijuana like smoking. For this reason, they are easy to use discretely, which has made them popular among dabbers.
Dab or wax pens have their name as a result of their small pen-size structure. These devices have a relatively small chamber that allows for microdosing. This means consuming a substance, such as a concentrate, in small quantities, especially for medical reasons.
The pen size of these devices allows for versatility. So, whether you are at home or on the go, you can use them to meet your needs. In addition, wax pens allow you to use multiple concentrate types, such as shutter, rosin, budder and sauce.
Another benefit of using wax pens is that you are guaranteed an instant high experience since you are vaporizing concentrates. As the name suggests, this is because concentrates contain a high percentage of THC that could be as high as 80%. In addition, concentrates are safe to consume as they only contain active ingredients.
A dab pen produces an enhanced flavor. This is because of the quality of concentrates used, ensuring that unwanted materials present in the herb are not in the extract. In turn, this enhances the flavor and heightens the dabbing experience.
However, some downsides of using a dab pen include:
Small vapor production
Frequent cleaning
You cannot use it with dry herb
How Do You Clean A Dab Pen?
Because vaporizing concentrates are waxy and sticky, cleaning dab pens is more complicated than e-liquid pens or vape pens. However, wiping around the pen and its threads using a cotton swab soaked in isopropyl ensures that it remains clean after use.
In addition, you can soak the glass mouthpiece and atomizers in alcohol to remove any sticky residue. Ensuring routine cleaning will make your work easier and keep your dab pen clean and hygienic. However, over time, you will need to replace your atomizer.
How to Choose the Best Dab Pen
Seeing as there are various wax pens on the market, there are a few things you need to consider before picking the best one.
1. Portability
Wax pens should be small and very lightweight. This size allows for the pen to fit in a backpack, pocket, or gym bag. If this is not the case, there really is no point in using the pen. A dab pen should fit in your hand perfectly to allow for discretion when vaping.
2. Material
The type of material used in a wax vape determines factors like longevity. For example, quartz coils offer an intense concentrate flavor, are easy to clean but are not long-lasting. On the other hand, atomizers made of ceramic plates are durable and heat the THC concentrate more evenly. In addition, they do not have a burnt flavor.
If a wax vape pen has a silica wick, e prepared to spend extra energy cleaning it. However, most new generation pens won't have silica wicks. Therefore, if you are looking for an intense flavor or durability, the material used in the pen's construction will influence your purchase.
3. What Will You Be Vaping?
Knowing exactly what you plan to vape using your dab pen will greatly narrow down your choices. Most dab vape pens are versatile and will handle waxes, oils and other concentrates. However, if you are also planning on vaping dry herb, you might want to invest in a vape pen that can handle both concentrates and flowers.
In addition, if you're only interested in vaping CBD or THC extracts, a concentrate-only dab pen will be more suitable. Since it is specialized for that specific use, you can be guaranteed quality.
4. Battery Life
The battery life/capacity gives a general idea of how long the vape pen will last between charges. Ideally, a high-capacity battery is more preferable to a lower one. However, having a battery with a high capacity may jeopardize the size of the dap pen.
Since both the size and battery capacity are important, having a balance of both is better. For example, a battery on low voltage should last longer if low-temperature dabbing is needed. In addition, dabbing at high temperatures requires a sturdy battery that can last an entire day without recharging.
5. Settings
Choosing a device with more than one setting helps you to tailor the performance to your preference. For this reason, a vape pen will have a range of temperature settings. This is an added advantage since different cannabinoids are delivered at different temperatures.
While some vapes will have various preprogrammed settings, others have one on and off and a temperature button only. This is helpful, especially for beginners, as it makes it easy to use. However, if you would love more control over the process, using a dab pen with more customizable presets would be best.
6. Price
Price is a big factor when making any purchase. So naturally, you always want to ensure that the best dab pen lies within your stipulated budget. However, it is good to note that cheap products might have unsatisfactory performance, resulting in a total waste of money.
At the same time, not all expensive products deliver high performance. It is also recommended to read through customer reviews to see what other people say about the product. In addition, the warranty period provided by the manufacturer can influence your purchase. For example, an extended warranty period may mean that the manufacturer expects his product to last. On the other hand, a sort warranty duration may signify that you are on your own if anything happens.
Are There Any Harmful Effects of Dabbing?
While some people believe that dabbing is a healthier way of consuming marijuana than smoking, there still needs to be more research to support this. In addition, since a user needs to take only one hit to get high, the high concentration of THC gradually results in high tolerance and severe withdrawal symptoms.
Since dabbing gives a high experience immediately, you could also encounter dangerous side effects, such as rapid heart palpitations, crawling skin sensations, blackouts, loss of consciousness and psychotic symptoms like hallucinations and paranoia.
A recent study by Portland State University researchers claims that dabbing could expose users to high levels of toxins like carcinogenic compounds. This is based on the high temperature required to vaporize concentrates and the output, which is increased production of potential irritants, carcinogens and toxins. In addition, the challenge of controlling nail temperature puts dabbers at a greater risk of harmful chemical exposure, including benzene and methacrolein.
Conclusion
With the evolution of technology, better and safer methods of consuming marijuana have been discovered. Whether you are new to the dabbing experience or are a veteran, vape pens offer an easy on-the-go alternative to consuming marijuana at high potency. While vape pens offer similar benefits, their impact on the environment and overall safety raises a concern. However, the quality of concentrates and versatility of the dab pens makes them a go-to choice for enjoying extracts.