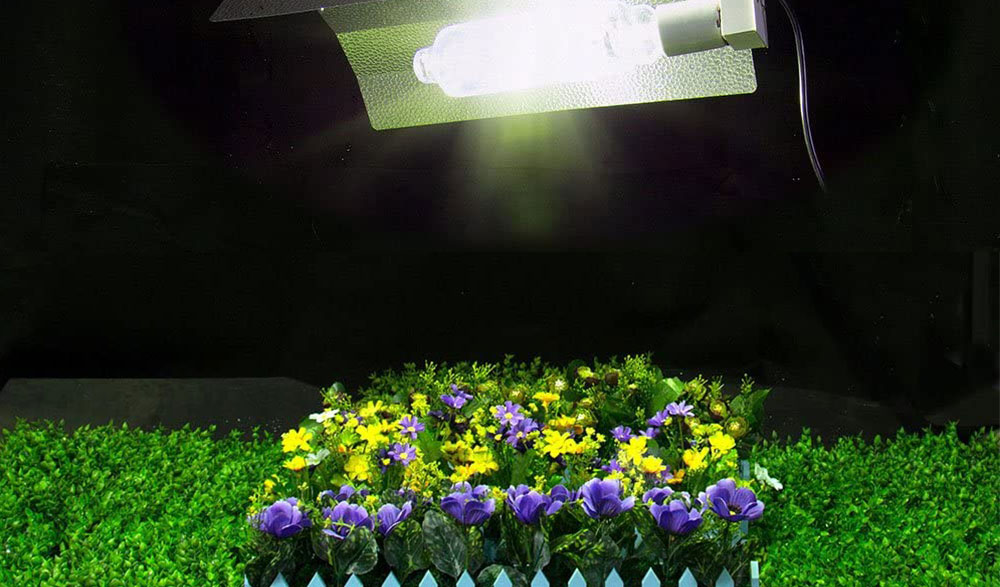 iPower grow lights are extremely popular. The company is known to offer affordable grow lights that can be used for a variety of purposes. However, they're usually demanded by people who want to grow weeds indoors.
In this iPower grow light reviews piece, we'll have a look at iPower grow lights and conclude if the product is worth your time and money.
The company makes different grow lights; in this iPower grow light review, we're going to concentrate on the iPower 600 Watt HPS MH Digital Dimmable Grow Light System Kits Wing Reflector Set. However, you can also opt for some bigger or smaller grow lights.
We'll help you figure the right option for your indoor garden so you can pick the right size.
Let's get started:
You will get the following when you purchase the product:
iPower 1/8 Inch 8-Feet Long Heavy Duty Adjustable Rope Clip Hanger Rope

iPower 600W Metal Halide (MH) Grow Light Lamp Bulb

iPower 600W High Pressure Sodium (HPS) Grow Light Bulb

iPower 600W Digital Dimmable Electronic Ballast

iPower Basic Gull Wing Reflector Hood
Some of the main features of these products are:
19" adjustable wing reflector

Accept 110-240-volt 

Various dimmable levels: 50%, 75%, and 100%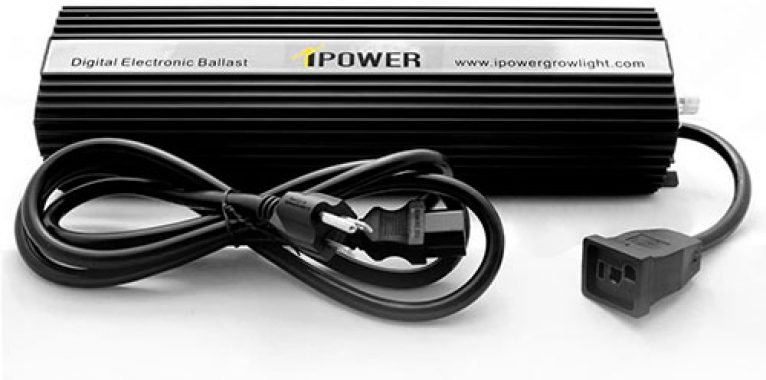 iPower Grow Light Reviews: What Really Stands Out
The problem with grow lights is that they all look the same. But, they're not made equal. You need to be very careful when investing in a light source for your indoor garden because too much or too little of it will either ruin your garden or offer very little productivity.
You need to plan carefully and get your hands on the best iPower grow lights. We love these two qualities in this wing set:
As mentioned earlier, the set comes with not one but two Super HPS bulbs.
From what we have seen, super HBS bulbs tend to last longer than traditional HPS bulbs. Plus, they also provide better light.
You will notice that the manufacturers have completely eliminated the green spectrum since plans do not really need it.
On the other hand, red and blue spectrums have been very carefully enhanced for better results.
iPower grow lights tend to offer a higher PAR rate, which ends up benefitting the plant.
The ability to increase or decrease the wattage is pretty good. There are many grow lights that come with this feature but very few offer the kind of control iPower grow lights do. 
You can go as low as 100% to provide your plants the level of light that they require to grow well. 
This is very important because light needs to be adjusted depending on weather conditions, the stage of your plant, and other such factors.
This iPower grow light review cannot be complete without mentioning how easy it is to set up this light. 
While it is recommended to seek professional help since installation if you are not good at DIY tasks, you will not need to spend hundreds on setting it up as the lights come with all that you need for installation.
You will get a socket with the light so you can screw-in the bulbs and reflector. The job may appear quite taxing but once you get started, you will find that these elements are pretty easy to put together. 
You will only have to put in the screws so that the hood gets attached. The set comes with the screws but you will need a screwdriver to get the job done.
iPower has full faith in its products and they all come with a warranty:
Dimmable Electronic Ballast:

24-month warranty

HPS Grow Light Bulb:

12-month warranty

MH Grow Light Lamp Bulb:

12-month warranty
It is easy to avail it, get in touch with the agents and they will tell you what to do. The company offers excellent customer support, hence you will have no problem in getting answers to your questions
Very few people pay attention to this factor when it can actually be a difference maker. 
Heavy lights may be durable but they can add to the cost as you may have to invest in a stand that can handle their weight. Such is not an issue with the iPower grow light as these are under 12 pounds and can be hanged in almost any grow tent.
You will not have to worry about investing in a hanger rope as it comes with a pair of 8 feet adjustable Ratchet Clip Hanger Rope that can handle up to 150 pounds.
There Are Some Drawbacks as Well
There is a lot to like about this product but no iPower grow light review can be complete without mentioning its drawbacks:
iPower grow lights do not look very fancy but that's quite understandable since these are among the cheapest options on the market. The company hasn't invested much on the look of the device but there appear to be no compromises on use and functionality.
Its general aesthetics and construction appear flimsy but that shouldn't be an issue for most users since nobody's gonna pay attention to how your grow lights look.
Like most other lights, these can also get very hot even if you use the dimmer. Manufacturers recommend using an iPower inline fan to control heat especially if there is no proper ventilation.
There will not be much problem if the area is not fully enclosed.
While the product supports both 120 and 240 volts, the set only comes with a 120V cord. You will have to order a 240V cord if you want to use it.
We must also mention that the bulbs can take up to 5 minutes to get fully bright. This is not a con as most grow lights use this technique because offering sudden very bright light to the plants can damage them.
iPower Grow Light Review: Are There More Pros?
We have already covered some of the main benefits of iPower grow lights but there are a few more pros of using this product. 
Let's have a look at the pros of iPower grow lights:
Come with an 8-feet power cord that provides stable output and ensures there's no flickering

Its 19" reflector can cover up to 4'x4' of area. It is made using high quality German aluminum that reflects light extremely well and can also enlarge the lighting area.

The mounting bracket is very durable and can be used anywhere

Offers 55,000 initial lumens

The bulbs are highly durable and will run for about 12,000 hours (MH bulb) and 32,000 hours (HPS bulbs)

The ballast is efficient and works very quietly but you'll have to turn the unit off for about 10 minutes if you want to use the dimmer.
Which iPower Grow Light Should I Purchase?
iPower Grow Light Reviews: FAQ
Here are some of the questions all Ipower grow light reviews should answer:
#1 Do I have to buy the entire set or can I only purchase the light?
You can buy what suits you more but a set is a better option than just the light. The set comes with all that you want to set up grow lights in your indoor garden. Whereas, if you only buy the lights you will either have to buy the rope, dimmer separately or do without them, which can make the lights less efficient.
#2 Will the bulbs begin to lose power after a while?
While it is natural for light bulbs to lose some of their strength with time, such issues are not very common with iPower grow lights. According to the manufacturers, these can maintain about 90% of initial lumen output after running for about 5,000 hours. The output may fall more after 5,000 hours.
iPower Grow Light Reviews: Conclusion
The biggest benefit of iPower grow lights is the cost. These are among the most affordable grow lights and work pretty well. We love the dimmer and the fact that these are easy to set up but you will have to compromise on the look, which shouldn't be a problem for most users.
Find out how much light your plants need and pick the model that fits you the best.
Latest posts by John Terry
(see all)