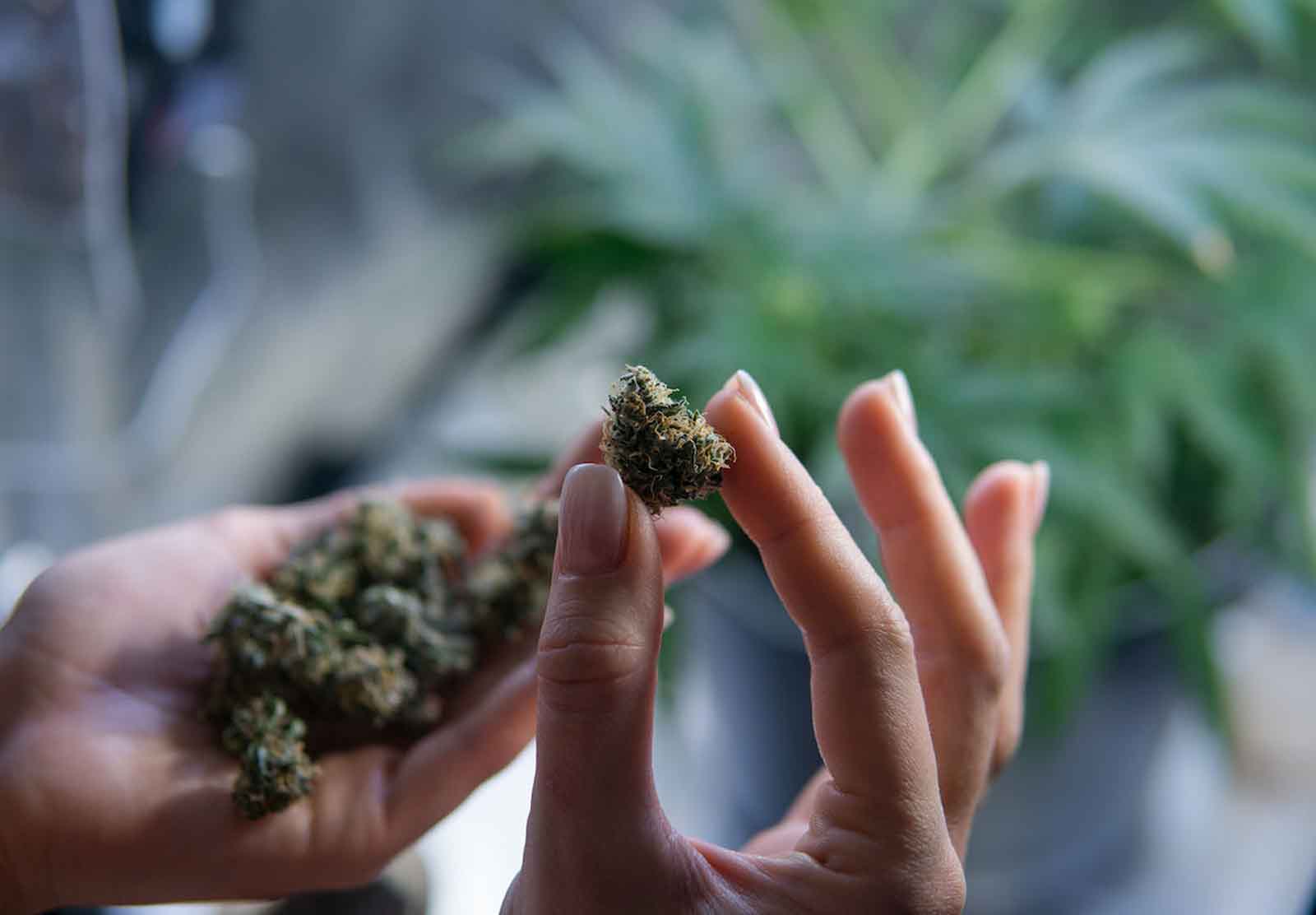 Besides the economic benefits of legalizing marijuana in Canada, the marijuana industry has also enabled all people to use cannabis responsibly for medicinal or recreational reasons. However, buying ready marijuana comes with a hefty price tag, especially for people who need to use it regularly. If you'd want to plant your cannabis, we talk about the best Canadian cannabis seed banks to buy cannabis seeds from.
The Best Canadian Seed Banks
Though cannabis is legal in Canada, it is still very expensive to keep spending money every time you need to use cannabis. As such, you can look for a legal seed bank to buy seeds from so you can plant your own cannabis, thus reducing the cost of using it.
Before buying, however, it is imperative that you choose legal seed banks, as doing so will indicate their marijuana seeds and products are tested and approved by the government. Luckily, we have done all the necessary research for you and come up with a list of 7 cannabis seed banks you can buy from today.
This company was founded in 2016 to sell high-quality medical marijuana seeds and is one of the most reliable in Canada and all of North America. You can trust their seeds to germinate and produce the highest and most potent yields. Still, their seed packages are very affordable, with free shipping on orders above $99.
Seed Pharm sells over 3 strains of cannabis seeds and you can choose between feminized, auto-flowering, or outdoor and indoor medical mariuana seeds. As a new buyer, you will be entitled to a 20% discount. In addition, they also offer discreet shipping, tracking, and a satisfaction guarante for very purchase.
Pros
They offer four free seeds
Germination guarantee and potent yield guarantees
You will get a 20% discount for your first order
They sell over 35 strains
Free shipping when you purchase seeds worth $99
Discreet shipping to Canada and USA
You can track your order
Cons
You pay extra for discreet shipping
When looking for quality cannabis seeds to plant for your personal use, it is best to trust a seed bank that offers different varieties at affordable prices and with excellent shipping offers. Quebec Cannabis Seeds is one of the oldest seed banks in Canada as it was formed in 2013, which indicates they have mastered the cannabis world to offer the best marijuana seeds.
The company sells different cannabis indica and Sativa seeds including; auto-flowering seeds, feminized seeds, regular seeds, CBD, and other Limited editions from the company. When choosing strains, this seed bank is known for different cannabis seed strains like the feminized Jack Herer, Quebec Gold, and Alaska Thunder F*ck.
This seed bank ships all over Canada, the USA, and internationally, where their packages will ship in sealed original or stealth packages. In addition, they price their seeds affordably, with 5-seed packs as low as $45. In addition, they guarantee an 80% germination rate for all their seeds, and they send replacement cannabis seeds to make up the germination guarantee difference.
Finally, this seed bank can only sell seeds to persons over 21 years, and you will also need to get your addresses correct as they cannot resend the seeds if you input the wrong address.
Pros
They guarantee 80% germination rates for their seeds
They offer original packaging and stealth shipping
They offer many seed strains
Excellent customer service
Affordable packages
Sealed packaging to ensure freshness
Cons
No free shipping
Closed on Saturdays and Sundays
If this is your first time growing cannabis plants, you will need seeds that guarantee fast germination and that don't require a strict light cycle to grow. Crop King Seeds is easily the best Canadian seed bank that sells feminized and auto-flowering seeds you can easily grow under LED grow lights.
This seed bank has been around since 2005 and now sells over 500 cannabis seed strains. In addition, they guarantee an 80% germination guarantee, fast and safe shipping, and customer support that's available 24/7.
Their Indica, Sativa, and Hybrid cannabis plants have legal amounts of THC and cannabinol levels. Their seeds, available in affordably-priced packages, are shipped anywhere in the world since they also offer stealth shipping for some locations. You can pay for your package online using multiple payment options from credit cards to Bitcoin.
Pros
Excellent global shipping, including stealth shipping to some places
They sell over 500 cannabis seed strains
The seed bank has been around for many years since 2005
Excellent 24/7 customer support
The seeds have a high (80%) germination guarantee
You can choose from multiple payment options
They sell different types of seeds, including feminized, auto-flowering, CBD, assorted packages, and more
Cons
Most seeds are not ideal for experienced growers
When you have a reliable and certified seed bank, you are guaranteed to get the best cannabis seed quality to plant your plans successfully at home. True North Seed Bank is a Canadian seed bank that sells hundreds of quality seed strains. For many years now, the seed bank has concentrated on selling medical cannabis, which means its seeds are 100% fresh.
These quality seeds, sourced from over 50 reliable seed breeders in the country, will grow in the best soil conditions. They offer stealth shipping and can also replace faulty seeds. In addition, This Canadian seed bank guarantees fast germination from their feminized, auto-flowering, CBD, and high THC content marijuana seeds.
Unlike other Canadian seed banks, TNSB also offers free shipping on orders surpassing $420 worldwide, while every order also comes with free cannabis seeds inside. You can also return the seeds for a refund before you open the package, and the seed bank also offers different paying methods, including crypto payments.
Pros
They offer free seeds with every purchase
Free shipping on any order above $420
They sell high-quality marijuana seeds you can use for medicinal or recreational purposes
They offer stealth shipping globally
Their high-quality marijuana seeds are sourced from over 50 Canadian seed breeders
Multiple payment methods to choose from
Guaranteed germination
Cons
They don't offer 24/7 customer support
As a beginner, it would be best to buy marijuana seeds from an online seed bank that can also guide you with the best planting techniques. I Love Growing Marijuana is a seed bank that not only offers the best cannabis strains but also offers you the best resources to teach you successful cannabis farming.
The seed bank has an online forum where you can interact with fellow marijuana growers to learn everything about farming, and they also offer a free downloadable planting guide and courses you may need when learning how to plant your seeds. Besides that, this seed bank sells a variety of cannabis seeds including feminized seeds, auto-flowering seeds, and other mix packs.
Once you choose which cannabis strain to plant, you can also buy a grow kit which may include the seeds, fertilizer, and plant protector. The kit is packed with all the nutrients your cannabis plants need to grow successfully and maintain a healthy TCH and CBD content.
The ILGM seed bank sells with a high germination guarantee and offers free original and stealth shipping across Canada and the US. In addition, you get 24/7 customer support so you can ask any question as you grow your powerful cannabis plants. Finally, you can pay for your seeds through the bank, crypto, or, unlike other seed banks, with cash.
Pros
Allows payments in cash, bank, and crypto
24/7 customer support
You can access marijuana growing guides and courses
They sell feminized, auto-flowering, and mixed pack seeds
You can also buy a reliable grow kit to keep your plants well-fed
They offer free shipping on some orders
You can choose from an extensive strain catalog
They offer stealth delivery
You get a germination guarantee
Cons
If you are looking for a seed bank that offers many cannabis varieties, Sonoma Seeds only comes second to Crop King Seeds in Canada. They sell around 500 cannabis seed varieties and they also offer stealth shipping if you need your purchase to be discreet.
This seed bank also ships outside Canada and is one of the best companies to buy cannabis seeds from if in Europe and other non-American countries. Their high-quality auto-flowering, feminized or CBD cannabis seeds have a germination guarantee of 80%.
In addition, the Sonoma Seeds bank offers free seeds on all orders above $420, as well as free shipping when you buy seeds worth more than $200. As a seed bank that ships globally, Sonoma Seeds also offers multiple payment options.
Pros
Over 500 cannabis strains to choose from
Global shipping, including stealth shipping
80% germination guarantee
They offer free seeds on bulk purchases
You can choose from a variety of auto-flowering, feminized, and CBD seeds
Multiple payment options
Cons
They charge for tracking your shipment
Though Montreal Cannabis Seeds is a relatively new online retailer, they already have one of the best cannabis seed selections in the industry. They started selling five years ago with the promise of high-quality cannabis seeds that can grow successfully in many conditions. In addition, the seed bank offers the cheapest seeds without compromising quality.
This seed bank offers CBD, auto-flowering, feminized, and mixed combos obtained from over 100 cannabis varieties, so you have options before buying. Montreal Cannabis Seeds bank also offers additional information for any strain you want to buy, including information related to yield, THC content, growing difficulty, flowering details, and more.
In addition, they offer free 24-hour shipping across Canada on any order above $200, and all orders are fulfilled through Canada Post. Finally, you can pay for your seeds using credit cards and E-transfers.
Pros
They sell the most affordable seeds
]They offer free shipping on any order above $200 across Canada
100% sealed 24-hour shipping
They sell over 100 cannabis strains
You can but feminized, auto-flowering, and indoor/outdoor cannabis seeds
Cons
Factors to Consider Before Choosing the Best Canadian Seed Bank
While you have the best Canadian seed banks to choose from, narrowing it down to one seller is still a daunting task. For that, we have compiled a few features/offers that should help you choose the best seed bank for your purchase.
Germination guarantee
Before buying a cannabis seed pack from any retailer, understand how fast the seeds will germinate into strong plants. most seed banks will offer a germination guarantee of around 80%, but it is also good to read seed bank reviews online to see what other cultivators say about the germination time.
Shipping
Since cannabis is legal in Canada, you may not need to stress about many factors about shipping. However, ensure you understand different packaging options and shipping rates.
Most seed banks offer two packaging options; original packaging where you don't need your package to be discreet, and stealth shipping, a method that allows sellers to package the seeds with other items to keep the seeds discreet. In addition, you need will also need to ensure your seeds remain pure when shipping, which is why you need to look for sealed packaging.
Finally, understand how expensive the shipping is. Most seed banks will offer free shipping when your reach a certain spending amount. In addition, understand if the seed bank will charge more for fast shipping in the case you need your seeds delivered fast.
Payment options
Since most seed banks sell the seeds through their websites, it is imperative that you understand how you can pay for your purchase. Most seed banks will charge your credit cards, accept bank, crypto, and online payments