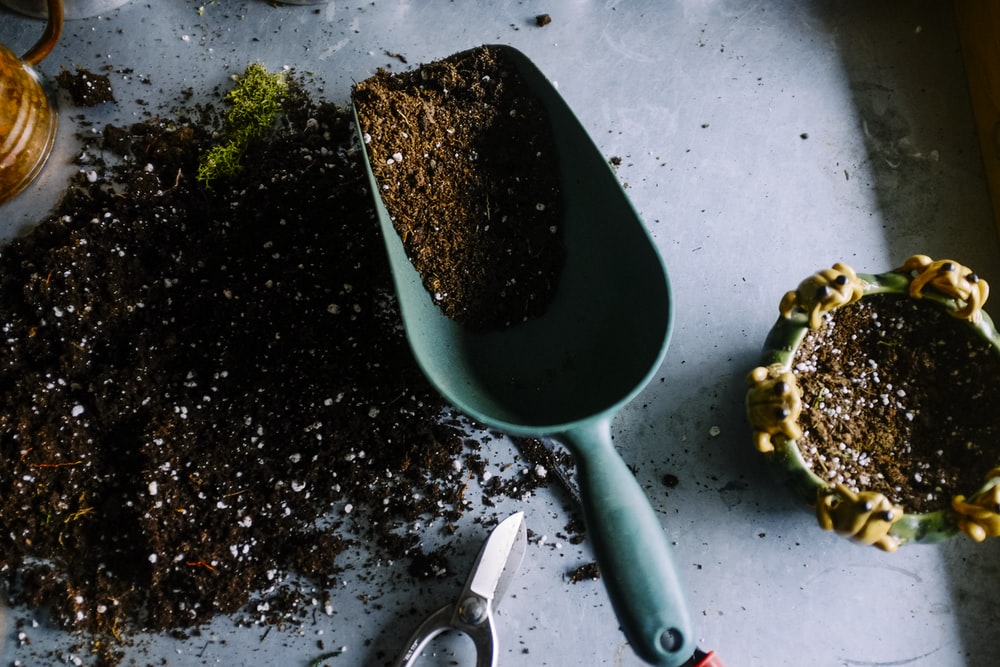 Like any other plant, cannabis plants need nutrients, ample water, and oxygen to thrive. This is why choosing the best soil for cannabis is vital to the quality and quantity of cannabis you'll get. Growing cannabis can be an exhilarating process, especially when you start to see the fruits of your labor.
However, ensuring that the soil composition is suitable for your cannabis is an important factor. You can easily control the amount of water and oxygen. However, getting the basic cannabis soil recipe is something you need to invest in.
Luckily, we've taken the task of researching out of your hands and compiled the best soil for cannabis list to ease your process. Once you choose the best growing weed soil from this list, you can jump right straight into planting. Let's dive in.
Best Soils for Cannabis
1. FoxFarm Happy Frog Potting Soil
FoxFarm FX14054 Happy Frog Potting Soil, 12 Quart
Ready to use right out of the bag
This unique mix is alive with beneficial soil microbes and mycorrhizal…
Dramatically expands root development enabling plants to feed more…
Not for sale in: FL,GA,HI,IN,MO,SD
Starting us off is this Happy Frog Potting Soil from FoxFarm, which is one of the most popular soils for cannabis on the market. If you have seedlings or young plants, you'll love this soil mix that contains mycorrhizal fungi and some other beneficial microbes. What makes this soil mix great is that it has a healthy mix of forest wood chips, bat guano, earth castings, and other nutrients that will facilitate the growth of your cannabis from seedling to harvest.
When growing cannabis, you don't want your potting soils to be overly saturated. This can prevent the healthy growth of your weed because your plants can get burnt. FoxFarm knows this and ensures that their Happy Frog Potting Soil mix is not overdone regarding the nutrient contents.
If you are a beginner and are getting your bearings around the growing cannabis universe, we highly recommend that you get this Happy Frog Potting Soil for growing weed. This soil mix is perfect for seedlings because they don't need a high level of nutrient content.
Pros
Doesn't drain fast
Includes incredible nutrients like worm castings and soil microbes
Great for cannabis seedlings
Completely insect-free
Great for beginners
Cons
Contains excessive wood chips
Doesn't have enough P & K to facilitate the flowering phase
2. Weedness Canna Terra Erde Soil Mix
Canna Terra is a company that is popular for providing farmers with enough nutrients and tools to undertake their activities. From nutrients to potting soil, indoor growers and outdoor growers are singing this company's praises. For this specific soil for growing marijuana, you are sure to get good quality cannabis soil with this purchase.
This super soil for growing weed is filled with organic-rich ingredients that make it the right soil for growing weed. Organic earthworm castings, sphagnum moss peat, perlite, compost, and other organic nutrients make this the best soil for growing cannabis seeds. Your young seedlings will love this best organic soil, no matter if you are doing indoor or outdoor cultivation.
Your container plants will have exceptional root development without the risk of diseases. The high-value organic ingredients such as airy peat moss ensure that this is the case. These organic soils ensure that the root growth is perfect and the stems of your cannabis are thick.
Pros
Trusted by many customers across the globe
Affordable price
High-value ingredients to prevent diseases
Great for indoor and outdoor growing
Promotes formation of thicker stems
Cons
Not readily available to users outside the UK
May have infestations
3. Fox Farm Ocean Forest Plant Garden Potting Soil Mix
Sale
Fox Farm Ocean Forest 6.3-6.8 PH Plant Garden Potting Soil Mix, 40…
1.5 cubic feet of high-growth potting soil mix
Has everything your plants need in 1 bag
Blend of earthworm castings, bat guano, sea-going fish and crab meal,…
Ocean Forest is pH adjusted at 6.3 to 6.8 to allow for optimum fertilizer…
Encourages strong branching and sturdy, healthy growth
This another best soil for cannabis from Fox Farm. If you're looking for the easiest soil mixes that work for all stages of the cannabis growing process, you've hit the jackpot with this best soil for cannabis. Your cannabis plants will move from seedlings to the harvest process within no time. This growing cannabis soil is already set to the ideal pH range of 6.3 – 6.8.
Therefore, your young cannabis plants will have no problem taking up the ingredients from this organic soil. You'll notice the vigorous growth that other cannabis growers have been raving about for yourself with this soil mix.
Another perk for cannabis growers like yourself with this soil mix is getting a two-pack with one purchase. Therefore, you have extra potting soil to plant as many cannabis plants as you'd like. The disadvantage with this cannabis soil is that it is on the high end of the price range. Nonetheless, you can be sure that you're getting quality for your money.
Pros
Very easy to use
Already pH adjusted to suit your cannabis plants
Come as a two-in-one deal
Great soil miz for both seedlings and mature plants
Encourages healthy growth
Cons
Expensive
Doesn't have enough perlite for proper aeration
You may need to add more nutrients during the flowering phase
4. Super Soil Autoflower Concentrate
Super Soil Autoflower Concentrate
Concentrated Strength Organic Super Soil (just add soil media)
5 pounds of concentrate mixed with potting soil amends 25 gallons of…
Just water from seed to harvest (microorganisms in the super soil provide…
Living Soil technology designed for autoflower and for your vegetable…
All-In-One – Soil Amendment – Top Feed – Compost Tea – Potting Soil – Super…
You can expect to get all the ingredients your cannabis plants need in this super soil mix when it comes to Natures Living Soil. Some of these ingredients include Organic Worm Castings, Coconut Water Powder, Aloe Vera The Microorganisms, High-Quality Bat Guano, Blood Meal, Bone Meal, Azomite, Epsom Salt, Kelp Meal, Dolomite Lime, Fish Bone Meal, Alfalfa Meal, Bone Meal, and Blood Meal.
In addition to these superb ingredients, this best soil for cannabis plants also has microorganisms that add spice to this cannabis soil. Some of these include Glomus Mosseae, Pisolithus Tinctorius, Trichoderma Harzianum, Glomus Aggregatum, Scleroderma Cepa, Scleroderma Citrinum, Glomus Intraradices, and Glomus Etunicatum.
This Natures Living Soil is an organic super soil that will take your cannabis plants from seedlings to harvest time in a split second. These soil mixtures are expensive but get the job done.
Pros
Consists of superb ingredients and microorganisms
Popular among cannabis growers
Easy to grow marijuana in
5. Coast of Maine Stonington Blend Organic Growers Mix 
Sale
Coast of Maine CMSBO15 Stonington Blend Organic Growers Potting Soil Mix…
CONTAINER GARDENING: The Stonington Blend Organic Grower's Mix is a complex…
BALANCED BLEND: Formulated to provide an ideal balance between water…
NATURAL INGREDIENTS: Formula includes mycorrhizal fungi, kelp, fishbone…
ENCOURAGES HEALTHY GROWTH: Organic growing mix encourages healthy…
FEATURES: Bag covers 1.50 cubic feet; Mix is OMRI Listed for organic use;…
Our fifth pick is the best soil for cannabis that will make your cannabis plant sing with joy. This organic potting mix for marijuana plants is perfect for you if you don't want to spend more money on pH monitors. This is because this good cannabis soil works as a stand-alone soil mixture containing all your cannabis plants need.
Some of these ingredients include kelp meal, fish meal, lobster compost, worm castings, alfalfa meal, and mycorrhizal. However, the downside of having all these essential ingredients in this good cannabis soil is that it comes at a high price, literally. Therefore, if you are willing to get this best potting soil at the price it comes at, you can be sure that you are getting good soil.
Both beginners and professionals in the growing weed industry can benefit from this best soil for cannabis.
Pros
You don't have to adjust for pH
Contains very high-quality ingredients
Grows cannabis plans from seedling to harvest
No need to add more supplements
Cons
Expensive
Lacks perlite or good drainage
Factors to Consider When Getting the Best Soil for Cannabis
1. Ease of Use
If you are a beginner when it comes to choosing the right potting soil for growing cannabis, this is the factor that you should focus on the most. For the potting soils that we've looked at above, you'll find that these are mostly "plug-and-play" soils.
This means that you don't have to do much except water the cannabis plant. One way to ensure that your soil is good soil and won't need much tending is to find a pH-balanced soil mix. This means that you won't have to use a pH pen on your own soil.
2. Number of Cannabis Plants
Some of the soil mixes we've looked at are not that budget-friendly. Therefore, before you get yourself the best soil for cannabis, have an exact number of plants you'll grow. This will prevent you from getting too much or too little potting soil.
A single bag of potting soil can be enough to support a single plant or about six weed plants in small pots or containers. On the other hand, if you are growing more than six plants in large containers, you may need more than one growing cannabis potting soil bag.
3. With or Without Microbes
This is an important factor. We've seen that microbes help your cannabis plant stay clear of diseases. However, knowing whether you want your soil to be alive or not will help you make a better decision on which potting mix to go with.
The beneficial microbes like bacteria and fungi (mycorrhizal) play an important role in the growth of your cannabis roots and plant in general. These creatures break down the nutrients making it easy for your marijuana to absorb them.
Promoting root growth, enhancing nutrient absorption, and protecting your plant from harmful fungi and bacteria are some of the benefits of having a microbes-filled organic super soil.
Note that the best soil for growing cannabis with microbes will likely be more expensive than the one that does not.
4. Supplement-Based or Stand-Alone
Do you want a potting mix that you can amend with additional supplements or one that already has all the necessary nutrients? A stand-alone organic potting mix is suitable for seedlings as it provides them with the nutrients they need to grow strong.
If you choose a supplement-based option, you may need to add more nutrients to make it able to promote healthy growth. Nonetheless, there are cannabis growers who prefer to get these cannabis soils so that they can personally fine-tune their existing soil.
We don't encourage this option for beginners because you haven't yet learned the art of growing weed with your own soil. You may poke around and end up doing more harm than good. The stand-alone soil mix has the nutrients necessary. We recommend this option for the best soil for cannabis for beginners.
5. Organic vs. Inorganic
Organiz mixes contain nutrients from organic sources. This is the better option as these soils don't harm the environment and are also better for your general well-being. These are the options that we've looked at above.
The inorganic potting cannabis soil, on the other hand, is the opposite. This type of cannabis soil is slightly cheaper than organic outdoor soil or organic indoor soil. Therefore, the choice is up to you and your preferences.
6. Additional Aeration
We've seen that some soil mixes above have perlite while others do not. Perlite is an ingredient that increases the amount of air in your cannabis soil. Your cannabis plant needs oxygen to grow well. Therefore, having extra air pockets in your soil mix can have great advantages.
Some of these advantages include good drainage, better water retention, and proper root development. Poor drainage can cause bacterial root rot and fungus in your original potting soil. Therefore, you can test your soil mix to see with it needs additional aeration or if it can work without perlite.
Frequently Asked Questions (FAQs)
1. What pH should cannabis soil have?
Less than 7. Anything ranging from 5.8 to 6.3 can be appropriate for your best soil for growing weed. You can either choose a soil mix that is already pH moderated or use a pH pen to do it yourself.
If you are a beginner in this cannabis growing industry, we recommend that you choose soil for cannabis growth that has all of these factors considered.
2. How much perlite do I add to my soil?
The perlite content should be approximately 10-50% of the total volume of your organic soil for cannabis plants. You can add 10-20% of the perlite to improve the water retention of boost good drainage of your soil mix.
The other option is choosing the best soil for cannabis that already has perlite included in its ingredients. This will save you time and the trouble of having to measure and add the perlite yourself.
Especially if you are a beginner, we encourage that you choose stand-alone potting soil that already has all the nutrients that your cannabis plants need.
Latest posts by John Terry
(see all)