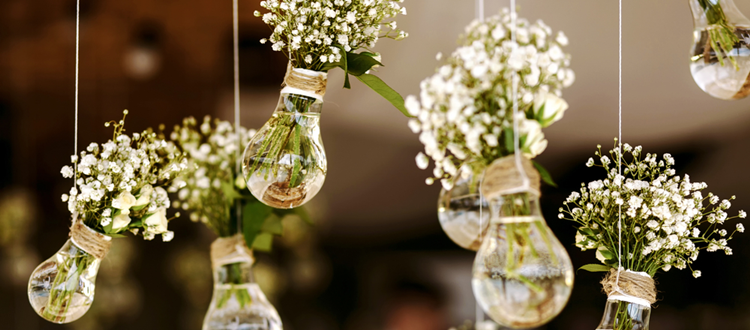 You certainly don't want your weakly hung grow lights falling right on the plants and destroy them, do you?

HELL NO!

So, you should hang up the lights on the grow room ceiling and you hang them well. Keep in mind that, you have kept the height adjustable as the plants are going to grow soon. And the entire process isn't as easy as it sounds, at least to some beginners.

Now you might call up an electrician to hang grow lights for $50. But if you're a DIYer yourself, it's not worth the expense for you.

Come on, we've got a complete guide for you on 'How to hand grow lights from the ceiling'. It explains every piece of facts and steps that you need in this regard.

Whom Is This Guide For?
Before diving any deeper, let us tell you that- this guide will only talk about hanging grow lights from the ceiling. That means, growers who grow in a grow tent, can't implement these steps in their growing system.

Summary line? This guide is for 'Grow Room' growers only.

The Real Trouble While Hanging Lights from Ceiling
When a light system isn't hung well from the ceiling, every grower can smell the danger. But setting up a good hanging light system isn't easy at all. Here are the struggles-
The supports(hooks) aren't too weak to hold the light systems.
The heights aren't easily adjustable.
Holes that you drill on the ceiling, damage the health of it.
Maybe one or all of them are the reasons that have brought you on our little corner of the internet. Worry not, we're about to give you some actionable steps to hang grow lights from the ceiling like a pro.

Let's start-

5 Steps to Hang Grow Lights from Ceiling

Step 1: Find the Right Place on the Ceiling

No matter how much weight you hang from a ceiling, it should always be from the studs. Because you can't just hang them from the ceiling using a few hooks. They're heavy and needed to be supported in a proper manner.

First of all, find a ceiling joist using a stud finder. To be double sure, rap the area where the stud finder beeps with your knuckles. If it sounds hollow, that's the place you should hang the grow lights from.

Step 2: Mark and Make Pilot Holes Into the Wall
At this step, you need to pinpoint the spaces where you're going to drill the ceiling. To have it done, you need to know what kind of system you're about to use to hang the whole light system. There are two options we can talk about-
First- you can directly install light hangers with a hook from the ceiling.
Second- you can install a joist to entire heavier light systems.
No matter which one you adopt, you need to make a number of pilot holes into the wall/ceiling. Based on the structure of the joist or number of hooks, you can decide exactly where you need to hang them from the ceiling. Mark the points with a pencil or marker pen.

Step 3: Install A Joist(for Light-reflector Combo)/Hooks(for lights only)
This is the most important and maybe the most complicated step of the whole process. But worry not, we'll guide you through-

Based on how many plants you want to cover, which stage your plants are in, and how much distant your plant canopy is, you can use either a number of grow lights or a grow light-reflector combo.

If you Install a 'Grow Light-Reflector Combo'
Often you may need to serve the plants with a number of growing light-reflector combo, that would weigh about 10-20 pounds. Which is too heavy to hang from a couple of hooks only.

Install a wood joist onto the ceiling. What you will be needing throughout the process is-
A DIY Wood joist frame.
Here is how the joist should look like when done- 
As the whole ceiling joist is on the place, set up a number of hook screws on the wooden joist. This would be the support points of your hanging light-reflector combos.
If You Install One or More 'Single Grow Lights'
Things are a little easier when you have hung a few single grow lights only. One hook for each light is all you need to do onto the ceiling.

Here are the easy steps for that-
Place a hook screw into the hole you've made earlier into the ceiling.
Twist it clockwise and apply firm pressure.
Stop twisting once it's flush with the ceiling.  
Step 4: Setup A Rope Ratchet/YoYo Light Hanger
By now, we've created the support centers for the light systems. It's time to place the ropes that you'll control the height of the lights with.

Some beginners may wonder at- who do we even need to adjust the heights of the lights? Well, it's one of the indoor growing 101 that plant's need of light differs from time to time. For obvious reason, you need to higher/lower the lights to get the maximum yield.

However, there are a few interesting kits for the job. Most popular ones are rope ratchets and Yo-Yo hangers. Both can be adjusted from a screw drilled into the ceiling, or with a set of S-screws from the joist.

However, if you want to go manual and don't want to use any of them, an S-screw and a chain will be hanging lights in grow room fine.

Which Type of Rope Ratchet Do You Need?
If you're up for buying a ratchet rope from the store or from the web, you'll be given with two options. A ⅛ inches Nylon rope ratchet, and a ¼ inches Nylon rope ratchet. Both have the same uses though, but the eight capacity matters.

If you've to hand a few HPS grow lights or some LEDs, the thinner one(⅛ inches) will be good. In case you need to assemble some heavy equipment like the light reflectors or a Carbon filter along with the light, you better go for the thinner one(¼ inches).
Step 5: Hang The Light Systems from The Support
We're almost done! Now find the spots of the light system where you're going to hook the screws. If you need more than one hooks for one single system(light-reflector combo), make sure to balance the heights properly.

Step 6: Set the Correct Grow Light Height Above Plants
The last thing to do is the set the plants at proper height from the plants. Let me tell you, this is one question that we receive around the forums a lot. And now is the moment when we're going to answer it right away-

First thing first, there is no rule of thumb to set the height on plants. Based on the types of plants, the stages they're in and the intensity of light beams, it may have several answers.
Have a look at the image below- 
To avoid complicacy, for now, we're generalizing our answers into ideal growing environments.

What matters most is- which kind of light you're using. Different watts of grow lights produce different amount of heats while hung on plants. And overheating grow room is, of course, a poison for plants.

Here are the suggested heights(or range of heights, we say) for four of the most common types of grow lights-
Fluorescent Grow Lights: About 5" from the plants.
LED Grow Lights: About 5" to 20" away from the plants.
HID Lights(Less Powerful): About 24" to 36" away from the plants.
HID Lights(Powerful): About 48" to 62" away from the plants.
However, we've got a complete guide on grow light height adjustment on this regard.

Height of the Light Is Fixed! What to do?
This can be a situation when you can't do anything with changing the height of lamps. And some of us growers face it once in a while. In most of the cases, the vertical height of the lamps becomes a limiting factor and you need to find another way out to spread the love from lights.

There are a couple of solutions we can suggest-
Use light reflectors(bring back the distorted lights right on the plants).
Utilize multiple, lower wattage lamps around the centrally located ones.  
Some Tips Before We Finish-  
If you have a drywall ceiling, you need to use an electric drill to make a pilot hole into the studs.
In case you have a wooden ceiling, use a nail gun once the joist is in place.
Use joist hangers if you have to hang a number of additional kits apart from the lights.
Get to know how to use a joist hanger properly, if you've dealt with them.  
If you've to use a drill machine, be 100% certain about the spot.
Latest posts by John Terry
(see all)