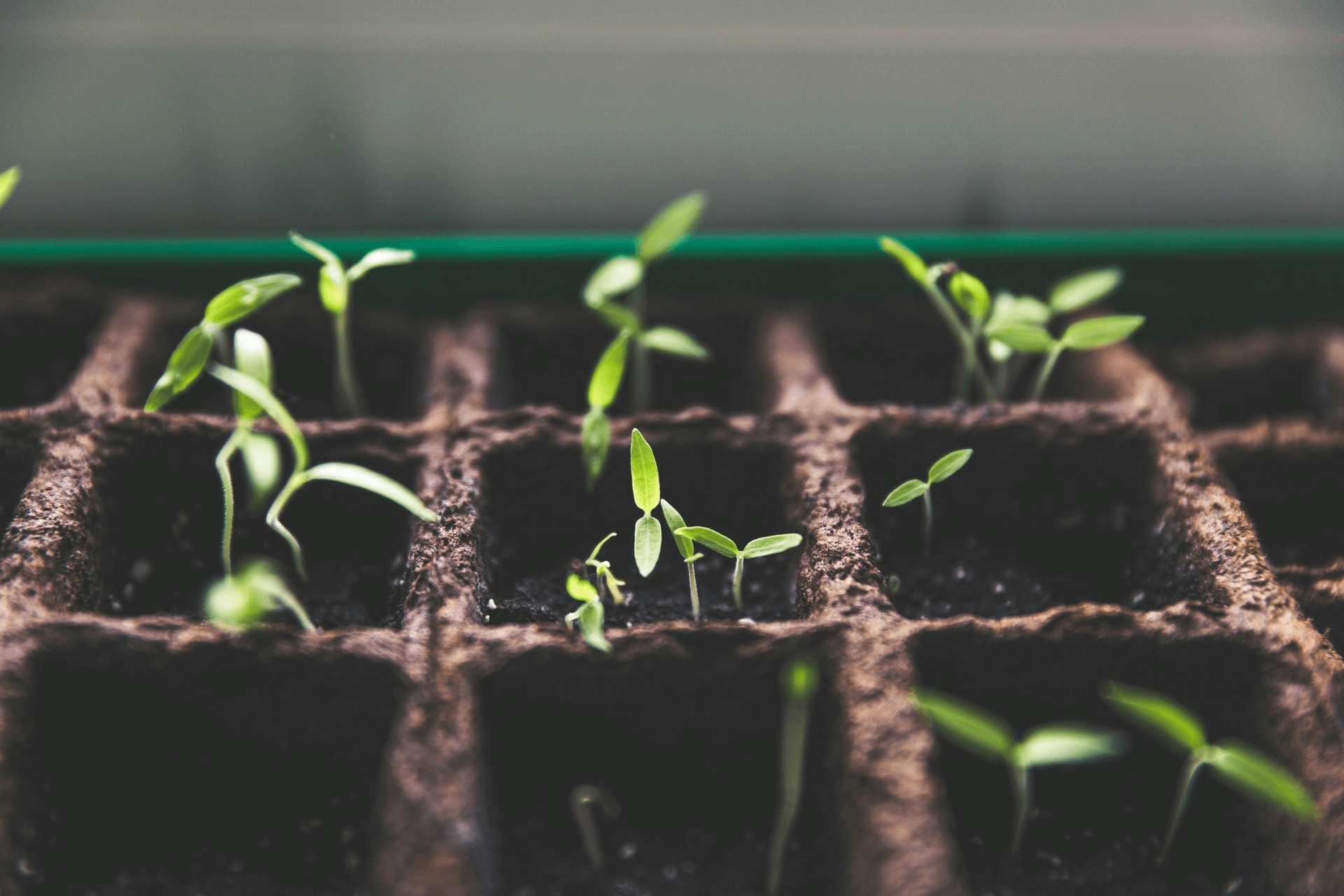 If you want to regulate the environment and temperature within your grow tent, there's no better way to do it than with a good grow tent heater. Gone are the days when we were slaves to external weather conditions to dictate our farming methods.
Now, with readily available access to the best grow tents for smart farming, we can give our plants optimal temperatures throughout the year.
A grow tent is also known as a grow room and is a portable enclosed frame in which you can grow your plants conveniently. The good thing about grow tents is that you can easily assemble them and move them because they are made of lightweight but durable material; you don't have to farm in one spot.
You can think of a grow tent as a convenient indoor farm. If you are really keen on extra portability, you can get a mini grow tent that you can move around whenever you please while still keeping your plants intact.
What is the Best Grow Tent Heater?
1. Amazon Basics 500-Watt Ceramic Mini Heater
Our first pick is our first choice for a reason. With thousands of positive reviews to back it up, this ceramic heater is perfect for small grow rooms. Measuring a height of 6.3 inches or 16 cm, this grow tent heater is suitable for a grow room measuring 2.5 x 2.5 x 4 ft.
This size of grow tent or anything near it is perfect for these tent heaters. You can get these ceramic heaters in 4 colors which is great if you want to maintain your decor and color scheme. This portable heater has ceramic coils that heats up to produce the heat you need.
Image Source: Amazon Basics
You can place this ceramic heater on tabletops, and you can be sure that you won't come back to a fire in your grow tent thanks to the tip-over protection safety feature. In addition to using these tent heaters in your grow tents, you can also use them in your home and office.
Thanks to the fact that these grow tent heaters are affordable, you can get a couple of them and place them in different areas of your personal space. In addition, you will get to enjoy the heat they offer without any noise because they work silently. This is an advantage that most ceramic heaters have over oil-filled heaters.
Pros
Has a silent operation

Great for small grow tents

Has a tip-over protection feature for your safety

Affordable

Easy to use

Comes in 4 colors

Compact and portable
Cons
Unsuitable for areas that experience extreme cold weather conditions
2. De'Longhi Full Room Radiant Thermostat
De'Longhi Comfort Temp Full Room Radiant Thermostat, 3 Heat Settings,…
LOWER ENERGY BILLS: By heating only the room you're in, you can lower…
NO ASSEMBLY REQUIRED: Only De'Longhi has patented Smart Snap…
COMFORT TEMP TECHNOLOGY: Cuts your costs by automatically maintaining the…
MAINTENANCE-FREE SYSTEM: The oil system is permanently sealed, so you never…
PERSONALIZED COMFORT: Adjustable thermostat and multiple heat settings
Our second pick of grow tent heaters is this oil-filled radiator space heater that comes with an adjustable thermostat and various heat settings. Plants are very sensitive to small changes. For example, you will notice a difference if you slightly exceed the optimal number of plants in a grow tent or vary the temperature slightly.
Therefore, being able to adjust the heat settings to what your plants need can be a handy advantage to have. Another perk to using this oil-filled radiator heater is that you will get low energy bills.
Image Source: De'Longhi
This is thanks to the comfort temp technology that minimizes your costs by automatically maintaining the optimal temperature you need and the power settings. The automatic shutdown feature also ensures that you won't need to worry about accidental fires.
As soon as this oil-filled radiator heater starts to overheat or senses any voltage issues, it shuts down automatically.
Pros
No assembly needed

Comes with an automatic shutdown feature for your protection

Uses comfort temp technology that cuts your costs

Has an adjustable thermostat and various heat settings
Cons
The oil runs out quickly depending on your usage
3. AC Infinity CLOUDLINE T4
AC Infinity CLOUDLINE T4, Quiet 4" Inline Duct Fan with Temperature…
Designed to ventilate hydroponic grow rooms, transfer heating/cooling, cool…
Intelligent controller with temperature and humidity programming, fan speed…
Mixed flow design combined with a PWM-controlled EC-motor for a truly quiet…
Kit also includes corded sensor probe, AC power plug, two duct clamps, and…
Duct Size: 4" | Dimensions: 6.9 x 11.9 x 7.4 in. | Airflow: 205 CFM |…
This grow tent heater is perfect for grow rooms that require proper ventilation. Specially designed to ventilate hydroponic grow tents, this space heater is perfect for transferring heating or cooling air, and exhausting odors.
Some features that you'll love include an alarm system, fan speed control, humidity programming, and a timer. If you want to heat up your quickly grow tent or quickly cool it down, this electric heater will come in handy.
Image Source: AC Infinity
Another thing you'll love about this heater is its quiet operation. This is thanks to the unique design. This heater has a mixed flow design that's combined with a PWM-controlled EC-motor.
The kit that comes with this purchase contains an AC power plug, a corded sensor probe, two duct clamps, and mounting hardware.
Pros
Has quiet operation

Comes with adjustable heat settings

Great for proper ventilation

Has unique features such as humidity programming that increases its effectiveness
Cons
Works more effectively with a battery backup
4. Lasko CD09250 Ceramic Adjustable Thermostat
Lasko CD09250 Ceramic Adjustable Thermostat Tabletop or Under-Desk Heater,…
3 quiet settings – including high heat, low heat, and fan only make this…
Adjustable thermostat – allows you to adjust the heater's 1500 watt ceramic…
Convenient carry handle – makes it easy to move the space heater. Thanks to…
Built-in safety features – overheat protection ensures the space heater…
Fully assembled – allows you to take the heater out of the box and have it…
One of the greatest aspects or things about this heater is that it comes fully assembled. This means that you can take it out of the box and get it started immediately. All you'll need to do is to plug it into your wall outlet and get started.
You'll need to choose your heat and thermostat settings first. However, once that's done, you're good to go. You get 3 quiet settings to choose from, and these include high heat, low heat, and a fan.
This electric heater is perfect for small spaces and works with a 1500-watt ceramic heating element. You can shuffle through the 11 available temperature settings until you get the one that works for you.
Image Source: Lasko
In addition to being a compact size, you also get to enjoy the convenient carry handle. This makes it very simple or easy to move this heater within your grow tent. You can also use these heaters in your home and in your office when you don't need them in your grow tent.
Some built-in safety features that come in very handy include a cool-touch exterior and overheat protection.
Pros
Comes with built-in safety features

Compact and portable

Comes with 11 temperature settings

Has 3 quiet settings
Cons
Not as durable as our other options
5. Vornado VH10 Vortex Heater
Sale
Vornado VH10 Vortex Heater with Adjustable Thermostat, 2 Heat Settings,…
HEAT DIFFERENTLY — Gently heat all in the air in a small to medium-sized…
HEAT EFFICIENTLY— Set your comfort with 2 heat settings (Low/750W,…
HEAT SAFELY — Advanced safety features include a cool-touch case,…
CONTROL YOUR COMFORT — Adjustable thermostat allows you to select your…
SUPERIOR SUPPORT — Backed by a 5-year hassle-free and supported by a…
Whether you're using this only as a heater for your grow room or as a space heater in your house as well, you'll the comfort it brings thanks to the adjustable thermostat.
This heater is perfect for small to medium-sized grow rooms. You can effectively heat your room with one of the two available heat settings. The fact that you simply and easily get to choose the heat setting you want means that you can conserve energy after you tailor your heat output.
Image Source: Vornado
Some safety features include tip-over protection, a cool-touch case, and automatic safety shut-off. This means that you can leave it in your grow house without worrying about waking up to a fire or other disturbance.
Pros
Comes with several safety features

Great for small to medium grow rooms

Allows you to conserve energy thanks to the available heat settings
Cons
Not as budget-friendly as other similar types
Considerations When Choosing a Grow Tent Heater for Your Plants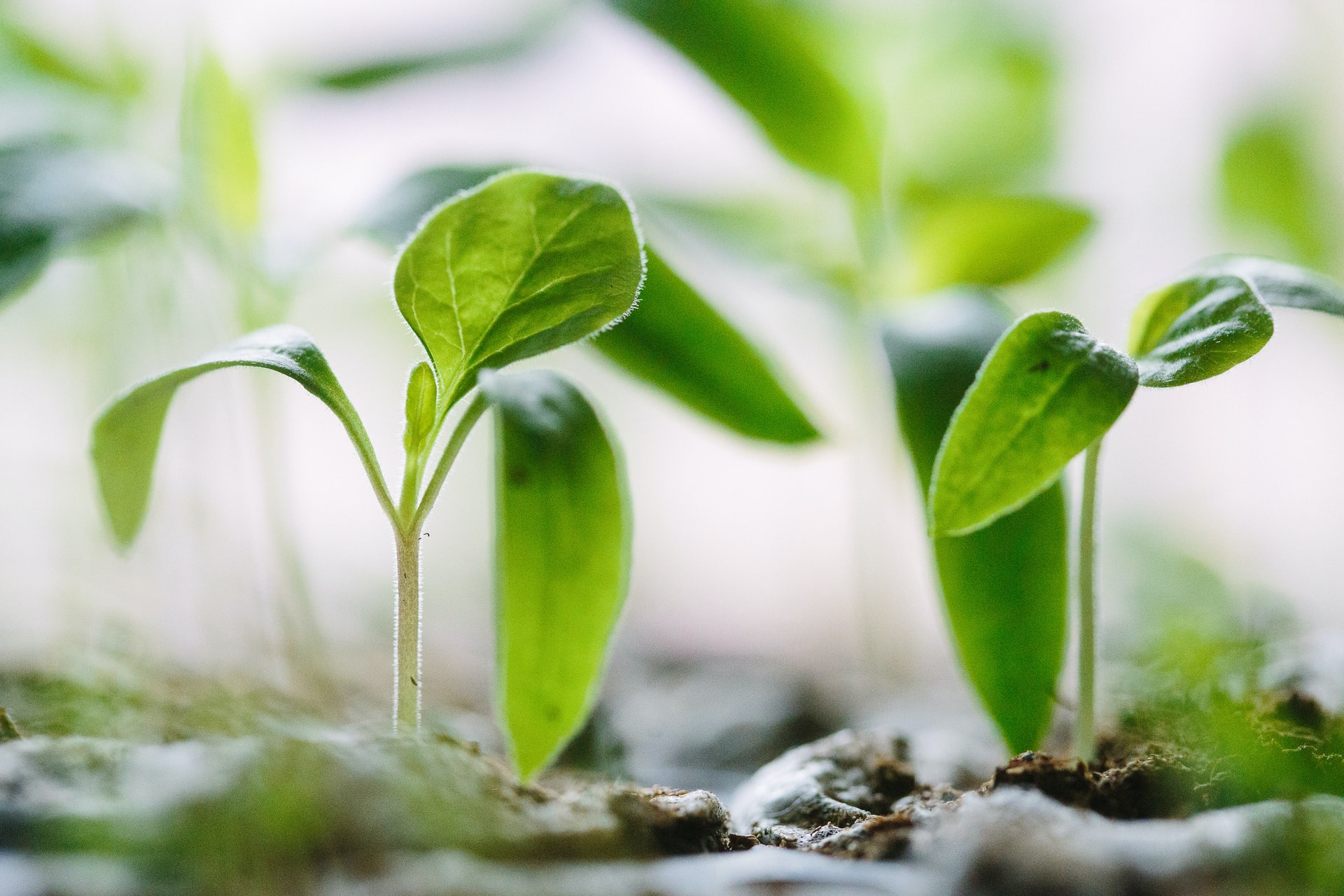 1. Safety
When dealing with appliances that produce heat (no matter the amount), you need to consider the safety features. For example, we've looked at a couple of grow tent heaters that have an auto-shutdown feature that kicks in in case of overheating or voltage issues.
This is an important safety to have because you don't want a scenario where your grow tent burns out and all your plants get destroyed. Another safety feature that comes with a grow tent heater is the tip-over protection.
This means that if the heater gets off its base and goes beyond the okayed angle, the tent heater will shut down. This is extremely important to consider because it ensures that it won't accidentally topple and start a fire.
You can also check other safety features that your desired electric heater comes with. For example, sometimes you'll find that your heater comes with tip-over protection but doesn't have the auto-shutdown feature.
Therefore, you'll need to choose the grow tent heater that comes with the safety feature you want.
2. Grow Room Size
There are some electric heaters that are ideal for small rooms while others are suitable for a large grow tent. Therefore, consider the size of your grow tent so that you can choose the right heater.
For example, our first pick is perfect for small grow rooms. This is because of its size and design. Therefore, if you have a large grow tent, you'll either need to get more than one of these options or get another heater, such as our second pick.
The danger of getting a grow tent heater designed for a large room when you have a small room is that the heat emitted can be overpowering. This can negatively affect your plants and lead you to lose your crops.
Also, getting a grow tent heater meant for a small grow tent when you have a big one can cause you to lose energy for no reason. The heat supplied will not be enough to create the environment you want, but you'll still be using energy to power it.
3. Type of Heat
We mentioned earlier that plants can be very sensitive to changes in temperature and other changes. Therefore, you want a heater that produces heat that is conducive to your plants.
For example, you don't want a heater that produces infrared heat if your plants don't like that. Therefore, check the specifications to ensure that you are getting a heater that's giving off the heat your plants need.
Another thing to check is if your heater is using a fan or not. Your plants may be sensitive to having hot air blasted onto them, which may interfere with your process.
4. Energy Consumption
You need to check the specifications of the heater you want to get to ensure that it isn't consuming more energy than the heat it's producing. Although most heaters that consume lots of energy produce lots of heat, this isn't always the case, and you need to take care of that.
The last thing that's good for your bills is to have an energy guzzler that isn't producing the heat you need. Instead, you could check for some energy-efficient models that will help you save up on energy.
A good example of a heater that has an energy-efficient feature is our second pick above.
5. Ease of Use
You don't want a heater that has too many settings and takes time to set up. Whether it has extra features like a digital thermostat or not, you always want a heater that is easy to use.
However, you also don't want to miss out on some cool features because you want a simple ceramic heater or oil-filled radiator heater. Therefore, you'll need to strike a good balance.
Check the product details to get an idea of what kind of electric heater you're dealing with. Then, if you feel like the pressure is too much, consider getting a simpler option like our first pick.
The Amazon Basics heater is easy to use, simple, and very affordable. It is also extremely portable, which brings us to our next point.
6. Portability
The great thing about growing tents is that they are portable. Therefore, if you intend to use an oil-filled radiator heater or a ceramic heater for temperature control, you also need to ensure that it's portable.
A portable heater is especially handy when you have a small grow tent. This is because it is compact in nature and won't take up much room. If you can get a heater that you can mount or hang in your room, the better if you want to save space.
7. Type of Heater
What are the different types of grow tent heaters? Let's look at a few of them.
a). Ceramic Heater
Our first pick is a good example of a ceramic heater. An advantage of this type of heater is that it doesn't produce a blast of hot air. The heater works by heating the ceramic coils or stones that then emit heat to your plants.
If you are big on safety and don't like the idea of refilling oil to your heater, this is a good choice. Ceramic heaters get hot quickly and cool down just as fast. This is perfect because you don't have to worry about them once you've shut them down.
You can either get a ceramic heater that uses convection to circulate the heat around your room or get one that offers directional heat.
b). Oil-filled Radiator Heater
This type of heater is powerful and perfect for providing your room with continuous heat. If you want to control the temperature in your grow tent all year round or plan on having your space heater on all winter long, this type of heater is a great idea.
It will have no problem running 24/7 and will produce no combustible gases. Another perk of these heaters is that they are energy efficient because they retain heat for longer.
These heaters are safe to use and don't reduce the humidity in your grow room. The one disadvantage that these heaters have is that they are more expensive than the other types.
c). Propane Heater
One thing we need to get out of the gate when it comes to propane heaters is that you'll need proper ventilation when using them. This is because these heaters produce emissions that can be harmful to your plants.
This is partly why they aren't as common as these other types of heaters. Nonetheless, these heaters get hot fast and are easy to set up and maintain. Therefore, if you are new to growing plants in a grow room, you can consider getting this heater.
Also, ensure that the heater you choose has an automatic shut-off feature because propane is very flammable.
Frequently Asked Questions About Grow Tent Heaters
1. Can you grow cannabis without a grow tent heater?
Yes. If you live in an area or region that has ideal weather conditions, you don't have to use a space heater in your grow room. About 70-85 °F (20-30 °C) is ideal for growing cannabis.
Cannabis plants thrive in similar conditions as humans. Therefore, if there ever comes a time when your grow tent feels too dry, humid, cold, or warm, it's time to take matters into your hands.
Knowing the right temperatures for growing cannabis can mean the difference between a good yield and a bad one. Therefore, if you feel like your grow room is too cold, it's time to get one of these grow room heaters above.
2. Can you use a typical space heater in your grow room?
Yes. Some of our heater options above are space heaters and can be used in your house, office, and even during outdoor expeditions. However, when using a space heater in your grow room, you want to ensure that it has the necessary safety features and adjustable settings.
You want to be able to change the temperature of your grow room as you see fit. Safety features to consider are the auto-shutdown feature and the tip-over protection feature.
3. What humidity levels are good for your plants?
Flowering plants in your grow room need about 40-50% humidity levels to breathe properly. Nonetheless, you should consider the specific plants you have in your grow room. Some plants may need higher levels of humidity, while others may need lower levels of humidity.
Therefore, you may find that you need to lower the humidity levels in your grow room for certain plants. We're talking about humidity levels because they go hand in hand with temperature levels for the best results.
You may have the best temperatures for your plants, but if the humidity levels are wrong, then your amazing efforts may go to waste.
4. How can you heat a grow room without a heater?
The best way to conserve heat in your grow room is to insulate it. You may not always have the funds to immediately get a grow tent heater, and that's okay. Your plants don't have to suffer especially after you've put in so much work.
So, we're going to look at some ways that you can ensure that the cold outside doesn't snatch the heat from your plants.
The way to go about this is to insulate your grow tents as much as possible. Some of the ways you can do this include:
wrapping aluminum foil sheets around your pots

completely wrapping the outside of the grow tent to ensure no heat escapes

putting a Polystyrene plastic sheet between your growing pots and the floor
Although these are smart ways to ensure that little heat escapes, you still want to use a heater for best results.
5. Should you use a heater if you live in a hot region?
No. Grow room heaters are a great asset for places with cold temperatures or for use during the winter season. However, if you live in an area or region with high temperatures, you may need a good air conditioner for your grow room instead of a heater.
If you feel like the air in your grow room is ideal for you and not too cold, then you may not need a heater. However, if you are debating whether you should get a heater or not, then it's best to get an affordable one like our first pick.
Better safe than sorry when dealing with your plants. After all, you don't want all your planting efforts to go down the drain because of the wrong temperatures.