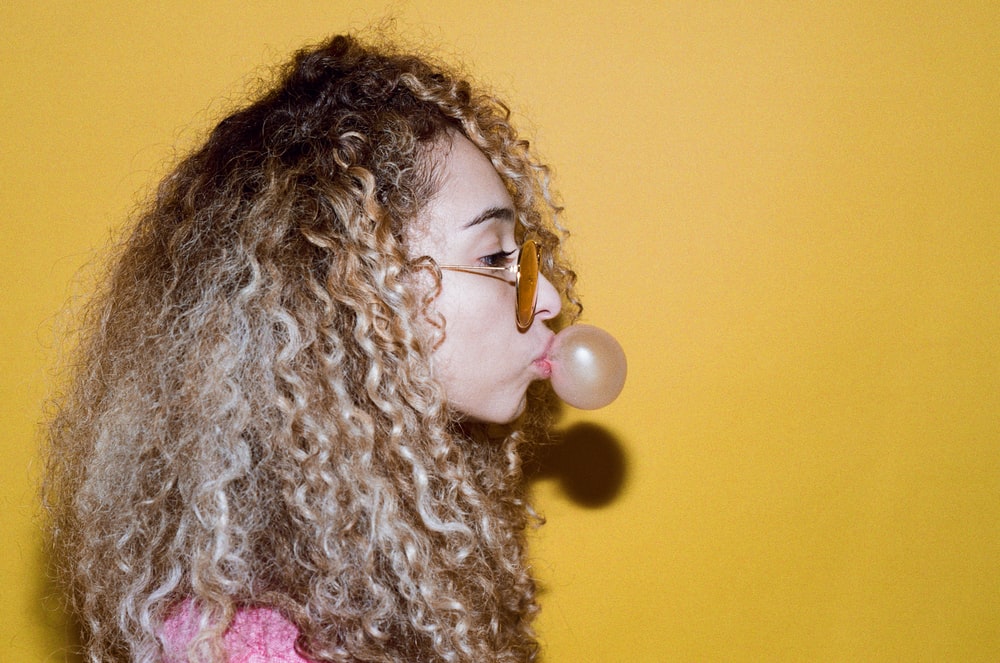 Choosing the best pod vape system can be challenging with so many in the market, and if you have never used one, you should be aware of things before making your purchase. The best pod vape system was brought in the market to offer a longer lifespan, better flavor, and more vapor to all vape lovers and even people who want to quit smoking. In addition, since most of these pod devices have a compact size and are easy to carry around, they are pocket-size, perfect for stealth vaping, and easy to maintain. Read along to understand more about these pod systems.
What is a Pod Vape System?
A pod vape system is a mini vape based on a two-part system: a battery and a replaceable/refillable pod. The pod usually has a built-in coil and is filled with vape juice that will snap into a small battery, and there are refillable or pre-filled designs. Some of these systems feature power buttons, and most are usually automatic, meaning you will need to drag on them to produce vapor.
Most pod vape systems are also called mini vapes, pod vapes, or vape pods, and they are designed to be used with smokers transitioning into vaping. They are lightweight and compact, flexible and simple, and ideal for beginners, but advanced vapers also use them.
Uwell Caliburn G Pod is a lightweight and low-profile pod device made by the Uwell company and is perfect for nicotine salts. It is made with a slim profile and is ultra-portable, and it can deliver a tight MTL draw or a low MTL draw, depending on the way the pod mod is inserted. Even though it's a small device, it features a large 690mAh battery and works with a single and draw-activated firing button.
The Caliburn G Pod vaping pod system uses the replaceable 0.8-ohm coils, and it fires at low wattages, making it ideal for nicotine salts. Still, it will also be perfect for regular nicotine e-juices. The refillable pods can hold up to 2ml of liquid and can be refilled easily by removing the dip tip, and they will fire at a 15W maximum, but this wattage decreases as the battery depletes. In addition, it features an LED battery life indicator which lets you know when it's time to charge.
Pros
Great battery life with an LED battery indicator
Lightweight
Flavorful in a warm vape
Draw activation or button control face making operating the pod system a breeze
The replacement pods can be used with a range of e-liquids
Cons
The pod system is only for MTL vaping
It Will need refilling as it has a low e-liquid capacity.
Smok Nord 2 is the best pod vape system if you are looking for replaceable coils combined with lots of great features, such as a large 4.5ml capacity. Furthermore, the replacement pod allows users to change the coil instead of changing the whole pod, which minimizes waste and maximizes a user getting value for their money. It also has a 0.6Ohm mesh coil that delivers great flavor and a decent cloud for a small device.
Smok Nord 2 runs on a 1500mAh battery, has an adjustable wattage output from 1 to 40W and runs off a superb 1500mAh battery, and the wattage can be changed through the OLED screen. According to most pod reviews, it's easy to fill, and with the press of a button, you will be vaping your e-liquid in about 10 minutes out of the box. Of course, the best alternative to these pod mods would be Smok Nord 4, with two pods, each compatible with different coils (RPM and RPM 2), making it ideal for direct lung vaping.
Pros
Excellent AIO pod vape (DL & MTL)
Changeable mesh coils
These refillable pod systems produce a great flavor
Sleek OLED Display Screen
Large 4.5ml capacity
Adjustable Wattage Up To 40W
Cons
It lacks a vape juice window
The system is not draw-activated
Lost Vape Orion is the best pod system if you are looking for a simple and compact kit, and with its design, it's the best for beginners compared to most other pod vapes and will fit perfectly into your hand, thanks to the small size. The lightweight yet solid pod system is pre-programmed and has a wide range of finely tuned firing modes, and the pod device is made with a durable premium alloy shell with carbon fiber panels for maximum grip. A single button design guarantees a simple vape experience and features a multi-colored LED battery indicator, which makes check the battery level simple with just a glance.
Lost Vape Orion Pod System features easy-to-fill pod cartridges, and one of them needs twisting off the cap next to the drip tip, and it also comes with an easy slide-off button that a user can use to change their cartridge. In addition, the refillable pod system doesn't rely on a chip for its performance but rather makes direct use of direct voltage-based output where your current battery level will determine the output. The refillable pod vape reaches up to 40 W and uses a 0.25Ω/0.5 refillable pod with a 3ml capacity that locks into the pod system and a built-in 950mAh battery that delivers about 450 puffs per charge.
Pros
These vape mods snap on and off easily.
It is manufactured and designed beautifully with a decent battery life of 950mAh.
It features a genuine MTL Delrin drip tip.
These are among the best pod mods because they are made with powder metallurgy stainless steel, a real carbon filter, and Abalone for side panels.
Easy to get your pod filled as you only need to unscrew your stainless steel top
It is safe for use as it has weak battery protection, low/high resistance protection, short-circuit protection, and temperature protection.
Cons
Airflow Control (AFC) will be a bit stiff on some pods.
ePuffer XPod is one of the best pod systems for vapers, especially if they want pre-filled and empty refillable pods. The pod kit features three blank empty cartridges, and you can use a choice of your e-liquid even though it's recommended to use nic salts and not more than 60VG ratios.
ePuffer XPod is a simple pod mod vape, and you will need to remove the cartridge out of your packaging, fill the port with e-liquid and drop it into the battery. However, it is among the best draw-activated pod vape with no buttons to press and delivers superb performance with pre-filled nic salt flavored pods. In addition, it makes a great back-pocket vape as it can slide into any bag or pocket with a lot of ease.
Pros
Lightweight with a great build quality
You can vape while charging
Nice pre-filled pod flavors
It comes with open and closed system pods
The system comes with three refillable pods
Cons
The chain vaping may make the flavor a little dry
3% is the highest nic strength when it comes o prefilled flavors
Apollo Brez Closed Pod System is a lightweight yet well-built system that is super compact, making it very portable. It is a great beginner's option for anyone looking to start as it's simple to use, and you can start vaping within minutes of removing the pod from the box.
Apollo Brez Closed Pod System is not your regular vape mod since it includes some great flavors and five nic salts pods. The discrete and stealthy vaping pod features a quality e-liquid, and since they are 20mg nic salts, they will quickly hit the spot and satisfy your nic craving. These are the best pod vapes if you are looking for a particular style and type.
Pros
The pod mods are one of the best salt nic vapes
Lightweight and slim profile
Great battery life
It is easy to start vaping thanks to the pre-filled nic salt pods
Suitable for beginners thanks to the plug and play design
Five nic salts pods included
Cons
They are not refillable vape pods, and they have a one-time use.
Types of Pod System Vapes
As with most devices, these pod mods come in various types, and they include:
1. Open System, Refillable Pods
These refillable pod vapes give you the option of using your e-juice, and you need to unplug the stopper and fill the pod mod with your favorite e-juice. On the other hand, open vaping pod systems give you plenty of freedom, and they also need more work as you will have to purchase your juice and fill it yourself. In addition, these open pod systems have a high power output with bigger batteries than the open pod prefilled pods, which minimizes their portability.
2. Closed System, Pre-Filled Pods
These are the best pod vapes if you are looking for simple ones, and they are pre-filled with liquid, so you don't have the hassle of purchasing and filling your juice. However, you will not get an option of choosing your juice, and you have to choose from the flavors produced by the manufacturers and pop in your vape pod, and start vaping. These closed pod systems have small batteries and limited output, making them the most portable option.
3. Pod Kits with Pod Tanks
This pod kit is the best pod mod vape if you want more control over your vaping experience. Many vape kits in the market offer a pod-tank hybris, and this gives you the convenience that comes with a pod and the ability to swap your coil the same way you would swap conventional vape tanks. In addition, this vape tank features highly-powered batteries that can be used with different e-liquids to give you more vapor and a richer flavor.
4. Draw Activated
Draw activated pod vapes produce a lot of vapor as soon as you pull your device, and you will need to inhale, and the device will start to produce vapor just like cigarettes.
5. Button Activated
These types need you to push a button while drawing for it to start producing vapor.
Factors to Consider Before Purchasing the Best Pod Vape Systems
1. Airflow options: Mouth-To-Lung (MTL) Vs. Direct-To-Lung (DTL)
A mouth-to-lung or MTL vape means that you inhale the vapor into your mouth and breathe it to your lungs, and this pod mod system is popular with smokers trying o quit smoking cigarettes to vaping. On the other hand, a direct-to-lung or DTL vape means you inhale vapor straight down into your lungs, and the vape pods with this system usually produce bigger vapor clouds and are more powerful.
Most pod systems don't feature adjustable airflow, but some do, making them worth checking out. For example, higher resistance coils work well with minimum airflow and mouth to lung (MTL) draws, such as smoking a cigarette, whereas the low resistance ones work better with open airflow and the direct to lung (DTL) draws. An adjustable airflow will allow you to work with airflow options and fine-tune the pod devices to your preferences.
2. Battery life
When choosing the best pod system, it's crucial to check the battery life where the number before the mAh is the pod capacity and will tell you how long the battery will last between charges. The simple automatic draw and nicotine salt-only pod mods usually have lower capacities of about 300 to 500mAh, and they are okay. Still, generally, you need at least 1000mAh to enjoy a day's worth of vaping on a single charge. So the capacity should increase in the pod mod style devices.
3. Available Coils
Different pod systems feature different coil options. For example, high resistance coils of over 1 ohm are suitable for nicotine salt e-liquid, and sub-ohm of under 1-ohm options with bigger wicking holes are better for ordinary e-juice. So ensure you always check the available coils for your device and use some resistance to know what to expect.
4. Power output
Apart from the cold and battery capacity, it would help to consider the power output of any pod device. For example, the pod mods with small batteries and high resistance coils may not require high power output, and even 15W may be enough. However, if you are using sub-ohm coils, you will need something higher than 40W, allowing you to get the most out of your coil.
Frequently Asked Questions on the Best Pod Systems
1. How long do pod vapes last?
How long a pod will last differs from one pod mod vape to another, and this depends on your vaping habits and the type of e-liquid you will be using. For heavy vapers, two to six days is enough, and a moderate user may get up to two weeks before the flavor starts to be bad; once this happens, you should replace the entire pod and change your coil.
2. Are pod systems cheap?
Pod vapes are cheaper than other starter vape kits, but a replaceable vape pod is more expensive than coils. If on a budget, opt for a good system with replaceable coils.
3. Are pod systems safe?
Most pod vapes are regulated devices, and therefore you are guaranteed safety when handled properly, but since they don't have internal batteries, it's advisable to charge them overnight. Notably, if you notice any auto-firing from your vape mod, it's time to dispose of it.
Image Source: vapepakistan.pk