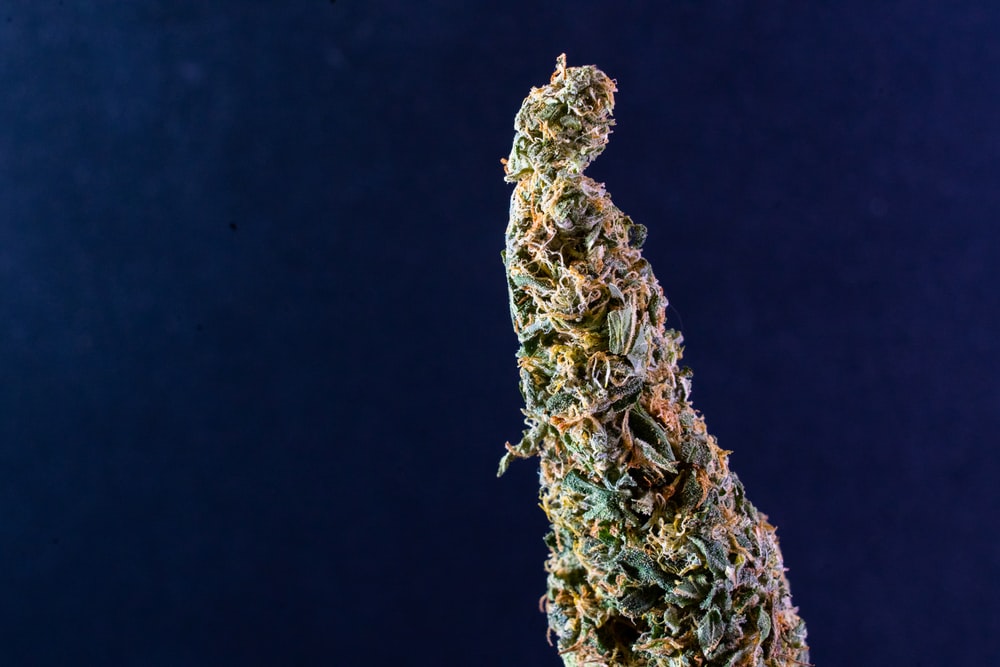 Choosing a cannabis strain can be difficult, especially when there are thousands to choose from. Most stores divide their products into Indica, Sativa, and Hybrid categories to make it easier to find what you're looking for. The best Indica strains are derived from the cannabis indica plant. It is shorter and bushier than the Sativa.
Indica dominant strains are traditionally connected with a body high that makes you feel relaxed. Therefore, they're frequently advised for persons suffering from discomfort, sleeplessness, nausea, or a lack of appetite. Many cannabis indica strains are capable of producing these effects, but strains aren't a precise science.
Terpenes, different cannabinoids including THC and CBD, and your cannabis background can all affect how you react to certain products. The Indica and Sativa distinction is a helpful tool in determining what you want in a cannabis product.
What is an Indica Strain?
Indica marijuana strains are recognized for their relaxing properties. Indica dominant strain is best used in the evening and for activities that require little to no physical exertion. Indica strains are the most popular among experienced cannabis users. Purple Kush, OG Kush, and Bubba Kush are all popular indica strains.
Indica strains have also been shown to help with anxiety, chronic pain, and sleep disorders. When compared to Sativas and Hybrids, Indicas have an entirely different effect on the body and mind. In contrast, the Sativa strain is sometimes compared to a shot of espresso. Indica might be compared to a sleeping pill.
This tranquil strain is popular among those suffering from anxiety, sleeplessness, chronic pain, anorexia, muscular spasms, anxiety, and more due to its calming characteristics and "couch-locking" effects. Furthermore, Indica strains are a popular choice for many people who want to use cannabis for its medicinal characteristics.
They contain more CBD than THC, which offers users a relaxing high. If you don't want to get high, avoid Indica and Sativa strains and instead use CBD oil or capsules, which don't contain the psychoactive ingredient THC. Discover the best Indica strains and their effects in this collection.
The Best Indica Strains
You'll enjoy this Banana Kush if you're a social smoker. This strain was created in California as a cross between Ghost OG and Skunk Haze. It is considered one of the best Indica strains of all time. It gives the smoker a great body high that lasts for a long time.
Banana Kush not only offers you a fantastic physical high, but it will also make you feel more creative. It's classified as medical marijuana. It can assist with insomnia, pain, stress, depression, and tension, among other things.
Seeds are sold in five, ten, and twenty packs. It blooms quickly and is a fantastic choice for beginners because it takes less than two months to flower. It also has a typical marijuana plant height – it won't take up your entire living space, but it won't be so small that it becomes frail.
Pros:
It is ideal for social smoking
Provides a good body high
Indica is 60 percent, and Sativa is 40% of the plant
For speedy results, this plant that blooms quickly
It has euphoric and uplifting properties
Granddaddy Purple is the iconic purple flower that revolutionized the cannabis aesthetics game. It was created in 2003 as a hybrid between Purple Urkle and Bid Bud. GDP was one of the first purple flowers to earn a household name in cannabis culture, although there were many purple blooms before it.
Granddaddy Purple is known worldwide for its rich purple buds, which emit sweet, grapey, earthy terpenes. Imagine buying a bag of grapes and rolling them into a blunt; that's what smoking Granddaddy Purple is like.
The pure indica touch will relieve your anxiety, depression, give you a mild but gratifying buzz, and help you overcome even the most severe bouts of insomnia. In addition, you'll feel a sense of calm joy, joyful giggles, and possibly hunger, so bring some snacks.
GDP's high THC content (up to 23 percent) has a far-reaching and profound effect on even the most ardent users. The most common negative effect of usage is dry mouth, which is avoided simply by staying hydrated.
Flowering takes eight or ten weeks before harvest. The plants can grow up to 60 inches tall. When cultivated outside under the correct conditions, each plant can produce 14-17 ounces of bud.
GDP is an excellent option for medical marijuana users who want a balanced, profound, but not overpowering mind-body relaxation. This strain can aid with nausea as well, despite not being a munchie machine like other strains.
Pros:
It takes about 8 weeks for the flowers to bloom
At first, there is a feeling of a cerebral surge
Purple leaves are stunning
GDP has high THC content (up to 23 percent)
Each plant can produce 14-17 ounces of bud
Cons:
Pests can quickly infest it
The legendary Northern Lights are as old as the Hindu Kush. This Afghani descendent is famed for its sticky flowers and skunky terpenes that permeate the room when cured. When you smoke it, you may expect sweet and herbal flavors.
Most users report a powerful body high that keeps them glued for the rest of the night. The Northern Lights plant forms short, dense-looking shrubs that can be grown both inside and out. It prefers warm climates and requires a lot of direct sunlight. The Northern Lights plant produces highly powerful indica strain seedlings.
It makes it an excellent choice for beginners, but it also offers other benefits. The Northern Lights produces firm nuggets with a lot of sticky resin, as well as honey-scented buds. You'll be pleasantly pleased if you try this strain. It tastes like pine and even mint, despite its honey-scented blossoms. It has a lot of resin and a lot of THC. Thus it gives you a great high.
Pros:
The flowering time is only 6-8 weeks
Regular and feminized seeds are available
THC concentration is high at 18%
Growing indoors and outdoors is simple
It provides profound mental and physical relaxation
Cons:
The Indica plants have the potential to grow to be quite enormous
Blueberry indica has been a popular indica strain since the 1970s when Afghani and Purple Thai genetics were combined. It can grow fairly tall due to its Thai ancestry. If you opt to grow it indoors, you'll want to prune or bend the plants to make the most of your lighting.
It features tiny green buds with a variety of purple and scarlet colors that make it as attractive as tasty. Blueberry smells and tastes like fresh fruit. Those berry terps shine through whether ingested as blossom or concentrate.
After taking Blueberry, most users experience a peaceful, joyful, and slumped-over type of body high. Check out this strain if you're seeking a nightcap that tickles your taste buds. It might not be easy to care for at times, but when grown outside, it provides remarkable yields of more than 350 g/plant.
This plant is capable of producing solid, sticky, and dense buds. It's not the yields that make it popular but the smell. The aroma of this indica strain is similar to that of fresh blueberries. You'll receive an energizing uplighting effect. It's also great for making bubble hash.
Pros:
Classic genetics with outstanding growth potential
It has fruity buds that smell good
It grows very tall with remarkable yields
It's one of the strongest Indica strains with 80% Indica and 20% Sativa
It has a delicious flavor with a calming high
Cons:
It isn't easy to grow indoors due to its size
The Hindu Kush is a pure indica variety cultivated in Pakistan and Afghanistan's Hindu Kush mountain range. Due to the strong layer of trichomes on top of light green flowers, its small buds usually have a brilliant white gloss. The Hindu Kush is a landrace variety that is thought to be one of the earliest plants used for hash.
The aroma of Hindu Kush terpenes is typically sweet and piney, with sweet, floral, and pine qualities in the smoke. Most people anticipate a tranquil and pleasant cerebral high that goes well with lounging at the end of a hard day. However, the Hindu Kush is an excellent choice for anyone looking for a long-lasting euphoric high.
It's a pure landrace strain from the Hindu Kush mountain region. It thrives best inside. It isn't easy to reproduce similar circumstances outdoors. However, this Indica variety is dependable and produces consistent growth.
It develops slowly during the vegetative period, but it will bloom once you give it enough nutrition and light. The Hindu Kush isn't the most lively producer, but it'll get the job done. Flowering takes only six to seven weeks. You can try growing it outside as well, but make sure to bring it inside before the weather changes.
Pros:
The THC values up to 18%
It is made up of 100 percent Indica strain
It is ideal for hot, dry areas
It has a pleasant, gentle, soothing, and calming effect
The flowering time is only 6 weeks
Indica flavors are dank, hashy, and powerful
Cons:
It's not ideal for growing in the open air
How to Select the Best Indica Strains
1. Smell
When looking for the best Indica strains, the fragrance is one of the most crucial factors to consider. You'll be better off smelling the weed of the strain you want to buy because you'll be able to tell what ingredients are in it. For example, terpenes, also known as cannabinoids, are found in every strain and offer you a decent idea of how the marijuana will taste.
2. Color
Some indica strains have distinct colors. These don't add much to the flavor or aroma of your indica, but they're more enjoyable to grow. Bright green, dark purple and gold are the most common natural colors. However, if the indica is exposed to the sun for too long, it might get bleached. Make sure this doesn't happen when growing your indica, as it can damage the aroma.
3. Size and Shape
Large nuggets are more potent than little nuggets, so choose an Indica strain with large nuggets. The shape of the plant is also essential since it indicates how it is grown. For example, growers frequently remove leaves from plants to keep them manicured and growing successfully. So if you're looking at photographs of cultivated plants to get a sense of what seeds they'll produce, don't always assume your plant will look exactly like the pictures.
Frequently Asked Questions(FAQs)
1. How Do I Select the Most Effective Indica Strain for Medical Use?
The most straightforward approach to choosing an Indica dominant hybrid strain is to decide whether you'll be growing indica for medical or recreational purposes. If you're suffering from anxiety or seizures, look for an indica strain with a high CBD content and low THC. THC at excessive doses can exacerbate anxiety, so avoid it.
If you suffer from chronic pain, you should look for a strain containing a lot of cannabinoids, as they help ease it. Look for a CBD-rich product, such as Northern Lights. If you feel nausea or need to re-stimulate your appetite, an indica strain with a high THC content is perfect.
You now have more liberty if you don't need Indica marijuana for therapeutic purposes and instead wish to dabble recreationally. If you want greater energy or a psychedelic effect, go for a strain with a high THC level but low CBD percentage. Indica strains are less likely to produce these effects. You'll have better luck with a Sativa.
Looking for a calming effect? The indica strain is your best bet. Choose a premium indica strain that has a high THC content and a moderate CBD content. It is ideal for assisting you in falling asleep.
2. What are the Side Effects of Consuming Cannabis?
If you're new to cannabis, start with a lower THC strain and consume only a modest amount until you get a sense of how it affects your mind and body. Cannabis has been shown to help with a variety of physical and mental health issues.
It does, however, have side effects. Keep in mind that everyone interacts with cannabis in their unique way. Consuming cannabis, particularly THC-rich products, can lead to anxiety or paranoia, insomnia, drowsiness, increased desire to eat, dizziness, dry mouth, and dry eyes, slow reaction time, and coordination deficits as well as a fast heart rate.
3. Where Can I Plant Indica Seeds?
Indica dominant hybrid seeds thrive in the outdoors. But, they are best suited to indoor cultivation. Marijuana seeds produce short, bushy plants. In addition, the cannabis plant needs light to survive, and various species require varied lighting regimens. Therefore, you must stick to a lighting plan when developing Indica cannabis seeds.
Expose your plant to 18 hours of light and 6 hours of darkness during the vegetative stage. During the flowering period, there are 12 hours of light and 12 hours of darkness. Cannabis cultivators can choose between organic and non-organic nutrients. Plants obtain CO2, O2, and hydrogen from air and water, which are vital ingredients.
Potassium, calcium, nitrogen, magnesium, phosphorus, and sulfurs are important macro and micronutrients for your marijuana strain seeds. The ratios you need to follow while giving these nutrients to your plants and the stages are usually provided by most stores.
Latest posts by John Terry
(see all)