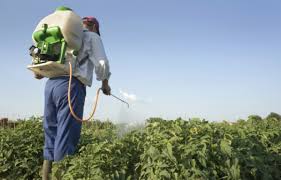 Gardening may be fun and relaxing, but some aspects are not that enjoyable. However, with the right tools, you can make it a little easy. One of the easiest ways to garden and get rid of weeds from your garden is to use the best backpack sprayer to apply pesticides. Backpack sprayers are not only used to spray pesticides, but they are also used to apply fertilizers, and even on construction sites, you can use them to apply chemicals like paint removers.
Backpack sprayers are the best for handling heavy-duty tasks and in large companies where precision and evenness are required. These sprayers have different nozzle sizes that ensure that there is accuracy. With the best backpack sprayers, you can access the hard-reach places and spray easily without straining for too much.
When handling harsh chemicals, a good backpack sprayer will always keep you safe from coming into contact with the chemicals. There are different backpack sprayers, and we shall go through them before we look into the best backpack sprayer. They differ depending on the type of pumps they use and are available in three main types, which include;
(i). Manual Backpack Sprayer
Manual sprayers are the most widespread backpack sprayers. They are simple and easy to operate. You only need to move the handle to generate pressure and spray. Because they are simple, they are easy to repair and do not require a lot of work.
(ii). Gas Backpack Sprayer
Gas backpack sprayers are the most powerful, and you can use them to spray large areas effectively and within a short time. They are gas-operated and are expensive to operate, and are even higher priced. These types of sprayers are ideal for large-scale projects and are more effective for big landscaping companies. Gas sprayers are suitable for applying contact-based products and not liquids that need heavy droplets due to their high Pounds per Square Inch (PSI) output.
(iii). Battery-Powered Backpack Sprayer
Battery-powered backpack sprayers have a constant PSI that you can adjust. The battery allows this backpack sprayer to generate pressure without the need to create pressure with a pump. One disadvantage of this sprayer is that it is heavy due to the weight of the battery. They are also delicate as the battery may be compromised if water gets into the compartment.
Now that you know the different types of sprayers, I would like to take you through the best backpack sprayers and their buying guide.
1. Field King Professional 190328 Anti-Lost Backpack
Sale
Field King 190328 Backpack Sprayer, 4 Gallon,
Internal No Leak Pump design is safer to use chemicals will not drip down…
Durable, 21 inch poly wand with the highest quality Viton seals can be used…
Premium, lockable shut off with brass components and an in-line filter.
Easy access pump allows changing of seals in just minutes with no tools
4 nozzles included: brass adjustable, 2 flat fans, and foaming nozzle. Also…
You will love this Field King 4 -gallon backpack sprayer as it delivers liquid at up to 150 PSI and is 65% stronger than same-sized pumps. With this D.B. Field King, you can easily cover large areas quickly. It also gives you total control, so you can only spray the areas that need to be sprayed while avoiding the other regions that do not need spraying.
This backpack sprayer has a reversible handle that you can use with the left or the right hand, making it the best backpack sprayer for left-handed people. In addition to that, it has a one-way valve that prevents spills, even when the tank is not in an upright position.
You can use this professional 190328 no-leak backpack-sprayer to apply harsh chemicals without worrying about damaging it as t is made with Viton seals, which are heavy-duty connectors that prevent the tank from being damaged chemicals. It features a four nozzle system: two flat-fan nozzles, a foaming nozzle, and an adjustable brass nozzle. It is also compatible with the Teejet brand of nozzles.
It has a 21-inch poly wand that is comfortable to hold and use. It works with all water-soluble powders or liquids and has a built-in rechargeable lithium-ion battery.
Pros
It is made with Viton seals for chemical resistance
Includes four nozzles
It is easy to use
Strong and rigid
It is easy to assemble
It is efficient
It is compatible with TeeJet nozzles
Cons
The pump arm does not rotate and makes it hard to store the tank
It is heavy
2. Chapin 61500 Euro Style 4 Gallon Spray Backpack
Sale
CHAPIN 61500 Backpack Sprayer for Fertilizer, 4 gal
4-Gallon 4-inch wide mouth opening, translucent tank for easy filling and…
Compatible with common fertilizers, weed killers and pesticides
2-Stage filtration system, one filter at the top and another filter at…
Poly shut-off with 2 nozzles: adjustable poly cone and fan tip
Padded shoulder straps to accommodate a full backpack for hours. Seal…
Using the Chapin 61500 backpack sprayer tank is an easy and effective way to spray any fertilizers, herbicides, and pesticides where necessary. The 4-gallon tank has a two-step filtration system, one at the top and another at the shut-off valve. These filters block debris from mixing with the liquid and keeps the spray smooth and even.
You will enjoy using this backpack sprayer as it has padded shoulder straps that make it comfortable to carry even when the tank is full. The padded straps are adjustable and provide a snug fit. You will not experience any forms of pain even if you carry it for long to spray a large area.
Chapin backpack sprayer features an adjustable poly cone and fan tip that will allow you to adjust the stream for different sizes of gardens and vegetation types. If you want to change the spray pattern, you need to twist the nozzle. You will get different options ranging from fine mist to a powerful stream.
The sprayer is made with reinforced PVC hoses and features a 20-inch wand. The PSI of the hand pump ranges between 40-60. One thing that will make you love this sprayer is that it can spray a distance of up to 23 feet; this means you do not have to walk around a lot.
Pros
It has padded shoulder straps
It can spray up to twenty-five feet away
It is easy to use
It has a two-step filtration systems
Cons
The quality of the material used is not the best
3. Roundup 190314 Spray Backpack 4-Gallons Sprayer
Roundup 190314 Backpack Sprayer for Fertilizers, Herbicides, Weed Killers &…
4-Gallon sprayer meets all your spraying needs (controlling weeds and…
Heavy-duty poly wand with shut-off featuring a comfort grip, lock for…
Viton seals and gaskets throughout the pump and shut-off for long lasting…
Adjustable padded straps with waist belt and built-in lumbar support
Includes 3 nozzles for versatility: poly adjustable, high volume fan, and…
Round up 4-gallons sprayer is the best backpack sprayer when it comes to meeting all kinds of your spraying needs, including weeds and pest control, cleaning covers and coatings, and growing vegetables and flowers. For added versatility, it features three nozzles and an adjustable poly wand that makes it highly convenient.
This backpack sprayer features a 4-gallon tank which makes it suitable for spraying large lawns and gardens without refilling; this, in turn, saves your time. It features an adjustable padded strap and a waist belt that make it ergonomic and easy to carry. It also has inbuilt lumbar support, and the wide mouth opening makes it easy to wash and refill.
For maximum stability, it has powder-coated steel frames, which also add more support. It also features a shut-off system which provides a comfy grip to allow for easy pumping. Its Viton seals make it resistant to harsh chemicals.
Pros
It has a wide opening hence easy to fill
Comfortable and ergonomic grip
It is comfortable to wear
Affordable price
Cons
It is bulky
Plastic sprayer wand and nozzle
4. Chapin 61800 ProSeries Spray Backpack
CHAPIN 61800 4Gal Backpack Sprayer with Adjustable and Fan Nozzle ,…
Compatible with common fertilizers, weed killers and pesticides
4-Gallon translucent tank with 4-inch wide mouth opening for easy filling…
3-Stage Filtration system with in-tank removable/cleanable filter
Cushion grip poly shut-off with three nozzles for a variety of applications
Padded shoulder straps to accommodate a full backpack for hours
Chapin 61800 is a 4-gallon backpack sprayer that is translucent to enable you to see the liquid level when you are spraying. The mouth is a 4-inch opening for easy filling and also prevents liquids from spilling.
The padded shoulder straps provide a good weight distribution for added comfort. With Chapin 61800 backpack sprayer, you have to pump frequently, but it offers a smooth and easy pumping. You can attach the pump on either side of the tank, depending on the side you like to use. This tank may be a little hard to store due to handles size.
The tank features Viton seals that make it compatible with chemicals, even the harsh ones since they make the tank corrosion resistant. A three-stage filtration prevents clogging. It has a filter basket in the mouth opening, a removable one in the tank, and another one at the shut-off. This sprayer includes three nozzles which are a brass adjustment tip, fan spray, and poly cone.
Pros
It features a three-stage filtration system
Padded straps for weight distribution
It is translucent to make you see the liquid level
Cons
It is not very comfortable
5. Solo 425 Professional Piston Backpack Sprayer
Sale
SOLO 10207 4Gl Backpack Sprayer, white
Easily spray liquid disinfectants, fertilizers, herbicides, pesticides with…
Solo's 425 backpack sprayer includes a 20-inch unbreakable wand that…
Four easily changeable commercial-grade spraying nozzles-Plastic…
Designed with a commercial shut-off valve that securely locks in either the…
Solo's rugged metal frame with an extra-large tank opening makes it easy to…
The SOLO professional backpack sprayer is an effective tool for applying fertilizers, herbicides, pesticides, and liquid formulations for trees, plants, and shrubs protection. It is corrosion resistant and cannot be damaged by harsh chemicals as it is covered with Viton seals in fundamental places that also make it durable.
It features a high-performance piston pump that leads to higher pressure capacities of up to 90 PSI and a commercial valve with an automatic on/off function to reduce user fatigue. Whether you use the right or the left hand, you will not have a problem with this sprayer because its pump handle is interchangeable and can function well on either side of the tank.
This product has four nozzle assortments for multiple spraying tasks, and they include; adjustable hollow spray, cone, fan, and jet stream nozzles. It is also compatible with TeeJet nozzles.
Pros
It features a PSI of 90
It is versatile
It has an interchangeable pump for left and right-hand use
Four nozzle assortments
Cons
Straps are not very strong
Reported cases of leaking
Factors to Consider Before You Buy the Best Backpack Sprayer
There are many backpack sprayers in the market, and you may not know what to look for when buying one. Each one is different and has various features that make it unique in its way. Therefore we will discuss the features that you need to look for when buying the best backpack sprayer. There are various features that you may need to consider, and they include;
a). Material
The material used in making a product determines if it can hold harsh chemicals or not. If you need a sprayer that will carry all your chemicals without corroding them, ensure that its material is corrosion-resistant. It also needs to be U.V. resistant to withstand long hours of being used in the sun.
b). Wand and Nozzles
Sprayers have different wand lengths, which also vary according to the materials used to make them. A good backpack sprayer needs to have a long and flexible spray wand to make spraying easier and less hassle-free. A flexible wand is easy to use as you can extend it to reach a higher place to spray all the regions that need spraying.
c). Capacity
Most backpack sprayers have four-gallon tanks, which is more than enough if it is for home use. However, if you want your sprayer for professional services, you will need a tank with a higher capacity. Some tanks can hold up to 7 gallons of liquid. However, carrying such a large amount of chemicals may make you get tired fast before you spray a large area. Therefore, you may need to manually calibrate your backpack sprayer to know how many chemicals you need to mix, and it will save you from carrying excess liquids.
d). Pounds per Square Inch
PSI is the measurement unit used to measure the pressure that a sprayer can generate. If the PSI of pressure is high, the liquid droplets will be more divided after passing through the nozzle. Different products need different PSI depending on the droplet size. Most professional backpack sprayers range between PSI of 30 on the lower sider and PSI of 150 on the upper end.
e). Type of Sprayer
As discussed earlier, we saw different types of sprayers, depending on their power source. A battery-powered pump sprayer uses batteries to pump the liquid, and they are quieter, more friendly to the environment, and more efficient. They also require less maintenance. On the other hand, you cannot use a manual pump to spray a large area as they are slow and easy to use.
f). Straps and Lumbar Support
You cannot easily get a backpack sprayer designed to carry less than four gallons of water. So if you carry a backpack sprayer full of four gallons of liquid and the weight of the sprayer itself, you can see that it is a lot. That is why the best backpack sprayer needs to have proper straps and lumbar support. A good feature is the waist strap, which helps distribute the weight across your hips, not to weigh you down. It also prevents you from experiencing back and shoulder pains.
Whether you choose to go with a battery-powered backpack sprayer or a gas sprayer, or even a manual sprayer, that is all dependent on you. However, you need to ensure that the product you are buying is worth it and provide the necessary services. I hope you make the right choice.
Latest posts by John Terry
(see all)