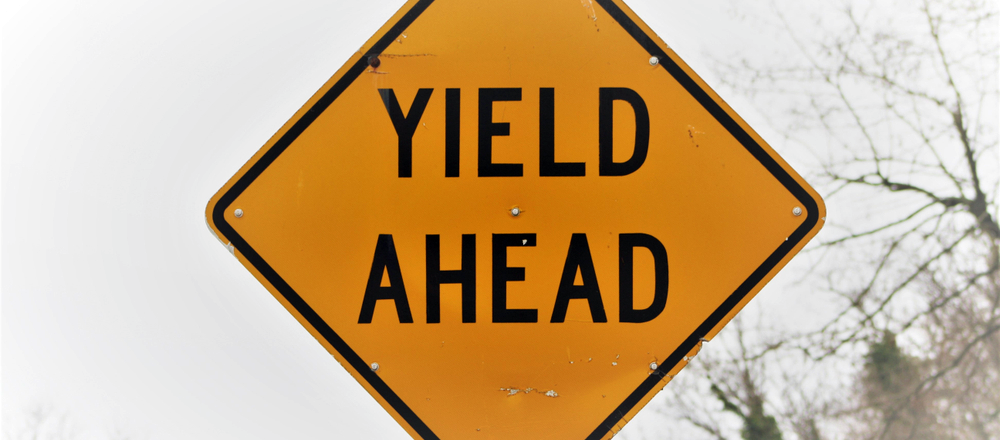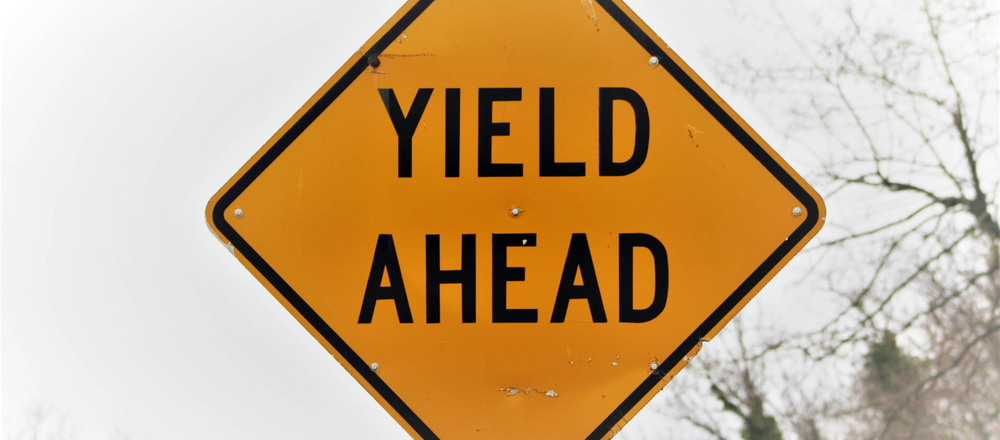 Introduction
When you ask a grower something like- 'How much can a 4×4 grow tent yield?', you'll get no definite answer. They'll call it a totally vague question to ask.
Actually, the yield from a 4×4 grow tent can be anything between 1lb to 2lb(16-30oz). But a number of deciding factors are there. Such as the growing style(SoG, ScrOG, Flux, Bush), the height limit, the number of plants, the environment, and so on.
But, you know what? Having that said, there is still a relation between the grow space area size and the yield. Tent size is one of the many limitings factors that may affect your final outcome.
But putting some conditions on the rest of the variables, you can always get an estimation of yield you can make out of a 4×4 space. And in this post, we're going to give you a hand on that.
Let's see how we can get you a bang for your bucks-
Deciding Factors of a 4×4(or any size) Grow Tent Yield
Like we said a while ago, tent size is one of the many catalysts that are going to decide your yield. Before answering the question, we want you to have a look at the list-
The grow style(ScrOG, SOG, Bush, Mesh, or Flux) and density(16 on each 1m2, 20 on each 1m2 or more denser).
The light type(HID, Fluoroscent or LED) and light wattage(100w, 200w, 500w, 1000w or more).
The strain.  
4×4 Yield Under Different Light Types
If we put everything aside and talk about the impacts of the lights only, it will be easier to discuss.
The rule of thumb regarding light power is, 400-600W of light power for each 1m2 area would bring out the maximum yield. Hence, the total light power required for a 4×4 grow space is near around 800-1200w. You can source that from one 1000w light or a couple of 600w lights.
Many growers can say that one 600w light at a close height can be good. But merely a 600w light is not sufficient unless you're growing in a 3×4(or smaller tent). You need two of them or one 1000w light at least.
Also, with the increased number of lights, there will be heat issues. Which are, of course, needed to be taken care of.
However, you can check out our guide on watt requirements for grow room for further information.
Apart from the power of the light, the yield has a lot to do with the light type as well. As you know, there are majorly three kinds of lights-
Fluorescent lights.
HPS lights.
LED lights.
For obvious reasons, yield under each of them will be different, even when the power is the same.
Let's talk about what a 4×4 grow yield will be under different types of lights-
Yield Under Fluorescent Light
For low-key indoor yield, Fluorescent bulbs are most popular to cannabis growers. They are of two types of it- CFL and T5.
If you decide to use fluorescents in your 4×4 tent, we prefer using CFL lights because T5 fluorescent lights are meant to be used in bigger spaces.
Now, let's talk about the yield.
The Yield Count
Under fluorescent lights, you can expect to grow 0.25 grams of buds for 1 watt. That means, with fluorescent light, 4×4 grow tent 1000w yield would be around 0.5 lbs. Pretty poor, right?  
If you plan on using the fluorescent light, here are some best fluorescent growing lights you should consider;
1. Hydroponic Full Spectrum CFL Grow Light Bulb
An outstanding advantage of the Hydroponic Full Spectrum CFL Grow Light Bulb is that it offers a bright light with a daylight spectrum, making it an amazing choice for different types of plants.
However, this bulb has a low wattage which means you'll need to have several of them for a large grow room. It can also be used as an addition to other types of light to give light in areas where the main light can't reach.
The Hydroponic grow light can last approximately 10,000 hours over its lifetime, which is slightly over one year of continuous use. It provides enough light for stubborn buds to grow tall.
Pros
Daylight spectrum
Requires less wattage than an incandescent bulb
Long-lasting
Optimal color temperature
It can be used in any regular lamp
Cons
It can't penetrate far enough for some grow tents.
2. Hydrofarm Agrobrite Fluorowing Compact Fluorescent System
One of the greatest features here is that the Hydrofarm Agrobrite Fluorowing Compact Fluorescent System allows you to easily switch to 200-watt bulbs without having to change anything else.
The 18-inch ballast supports a 125W CFL grow light that produces a bright and white light that is powerful enough to support the plants' cycle from vegetation stage to flowering.
This lighting system provides enough coverage for medium-sized grow tents, and its hood comes with a reflective surface that helps to increase the coverage. You also get a one-year warranty with this fluorescent lighting set.
Pros
Full lighting system
Bright and white light
Good warranty
Compact reflector
CSA certified
Compact fluorescent grow bulb
Cons
Works best for seedlings only
3. Apollo Horticulture CFL Compact Fluorescent Grow Light Bulb System
Apollo Horticulture 250 Watt CFL Compact Fluorescent Grow Light Bulb System…
1- Apollo Horticulture 250 Watt 2700K CFL Light Bulb
Lumens- 11,050 / Color Temperature- 2,700 Kelvin / 120V/60Hz
1- Apollo Horticulture U.S.A Standard Reflector w/ 13 Feet Power Cord
Reflector Measures – 19" x 19" x 5" (Mogul Base Socket Included!)
Package Includes: 1 – Apollo Horticulture 250 Watt 2700K CFL Bulb / 1 – 19″…
The Apollo Horticulture CFL Fluorescent Grow Light Bulb System provides a bright, warm and white light that is ideal for indoors, including grow tents. This grow-tent kit comes with a 6400K bulb that comes in handy during the veg period and a corresponding bulb of around 2700K for blooming.
This bulb can last up to 10 times longer than incandescent bulbs and doesn't consume a lot of electricity, making it very cost-effective. It used 75% less energy than regular bulbs and uses less wattage to give an equivalent amount of light.
Pros
Economical and energy efficient
Produces high-quality buds
Easy to use
Versatile with switch options to control the settings.
Great color and warmth
Cons
A bit expensive compared to other CFLs
Yield Under HID(High-Intensity Discharge) Light
Comparing to fluorescent, HIDs are much more efficient in terms of yield. They are of three types- MH(Metal Halide), HPS(High-Pressure Sodium), and CMH(Ceramic Metal Halide).   
To get the most out of the light energy, you need to add reflectors or hoods. But a severe problem that comes with HIDs is the heat. You need to install great heat removal tactics if you decide to use them on your 4×4 tent.
Alright, now let's have a look at the yields-
The Yield Count
With properly utilized HID light sources, you can expect to earn a yield rate of 1 gram of buds for 1 watt. In other units, it's possible to get a fresh, high-quality yield of 2.2 lbs just from a 4×4 space.
But there are some conditions to achieve such high yields using HID lamps.
Most growers are likely to stick to only one particular light throughout the entire growth of plants. But for the maximum outcome, use MH lamps at vegetative stages and then put on an HPS light when it's the flowering period.  
Here are some of the best HID growing lights you should consider;
1. iPower Horticulture Digital Dimmable Ballast Grow Light System
iPower GLSETX400DHMWING20 Horticulture 400 Watt HPS MH Digital Dimmable…
400W Digital Dimmable Electronic Ballast: Support 120V/240V Input; Dimmable…
1 x 400W Super HPS bulb 2100K; 1 x 400W MH bulb 6000K; optimized Spectrum…
1 x pair of 8-ft adjustable ratchet clip hanger rope: hold up to 150 lbs
19-inch Wing Reflector: up to 4′ x 4′ light coverage; Built-in 15 feet…
This system will generate too much heat to be used in an enclosed area…
The iPower Horticulture Digital Dimmable Ballast Grow Light System gives your plants the necessary light required for plant from the seedling stage until it starts flowering.
It has a good quality spectrum and a non-flickering light of high intensity. In addition, the wing reflector boasts a German aluminum texture to help maximize the amount of light the plants get.
This system also features a digital dimmable ballast which you can use to dim the power output. However, for best results, you need to have a working ventilation system because the lamp produces a lot of heat that could damage the plants.
Pros
Heavy duty with high-quality materials
Full-spectrum light for plant growth
Distributes the light well to your plants
Ability to regulate the amount of light
A fully comprehensive system to save costs
Long-lasting bulb
Cons
Without a proper ventilation system, the heat from the system might harm the plants.
2. Eye Hortilux HPS (High-Pressure Sodium) Enhanced Spectrum Lamp
Sale
The Eye Hortilux HPS (High-Pressure Sodium) Enhanced Spectrum Lamp, made by one of the premium horticultural lighting brands, deserves mention as one best HID grow lights in the market today.
This lamp ensures the development of fuller and bigger flowers with high grow tent yields. Moreover, the bulbs are environmentally friendly, which means you can always dispose of the bulbs without recycling, depending on the rules and regulations of your location.
Additionally, this lamp can maintain the results even after multiple growth cycles, saving you a lot of money. It produces a more spectral balance for accelerated growth and increased plant response.
Pros
Produces heavier yields
Improved plant response
Bigger and fuller flowers
Registers both a high lumen and PAR value
Environmentally friendly
Top-quality products and top-quality results
Cons
A bit costly because you may need to do a replacement after every 9 to 12 months.
3. Hydroplanet 600W Horticulture Air Cooled Hood Set Grow Lights
The Hydroplanet 600W Horticulture Air Cooled Hood Set Grow Lights is a versatile option that provides you with the opportunity to choose either HPS or MH lamps and convert them with ease.
The bulbs provide you with flicker-free light of 90,000 lumens, which is enough to give you a high plant yield. In addition, its 600 watts digital ballast can accommodate both 120 and 240 volts.
This kit has a high-quality reflector that helps distribute the correct amount of light to the plants in your 4×4 grow tent. Furthermore, the bulbs are double-ended to ensure the plants get the right amount of light.
Pros
Two-year warranty
ETL certified
Highly reflective surface for even light distribution
Easy to install
Highly effective light that is best for fruiting and flowering stages.
Cons
The fixture is a bit heavy
Yield Under LED Light
As a cost-efficient alternative to HPS lights, many growers prefer using LEDs. They are cooler than all other kinds of light, and setting them up is also easier. Also, they have a good penetration rate.
For producing more resinous buds, many growers trust a combined LED+HPS lighting system. We can't really insist that it's super-effective, but growers have seen great results in such a way.
The Yield Count
Comparing to HPS grow lights, LEDs get slightly less yield for each watt. The most commonly earned yield for LEDs is 0.5 grams for 1 watt of power. If you use an 800w light system, the total 4×4 led yield would be 1.1 to 1.5 lbs in total.
For low-budget growing, that might seem satisfactory, as LEDs don't come to be as costly as HPS lamps (including the heat management cost).  
So, what are some of the best LED grow lights for a 4×4 grow tent?
1. SPIDER FARMER SF-4000 Full Spectrum LED Grow Light
Sale
SPIDER FARMER SF-4000 LED Grow Light 5'x5′ Coverage Compatible with Samsung…
LOWER RUNNING COSTS & HIGHER-QUALITY YIELDS: SPIDER FARMER LED Grow Lights…
CUSTOMIZED DIMMING DESIGN: Upgraded SF series growing lights have a dimming…
IDEAL FOR ALL GROWTH STAGES: Excellent full spectrum- white, blue, red and…
WELL MADE & SOLID CONSTRUCTION: No Fan Noise Free. High Safety performance…
VALUE FOR THE MONEY: SPIDER FARMER LED Plant Lights are often copied but…
The Spider Farmer SF-4000 Full Spectrum LED Grow Light uses quantum board technology to light up a large growing area of approximately 36 square feet. In addition, it has an aluminum heat sink that helps in managing the temperatures.
It consumes 456 watts making it an affordable choice for your indoor plants. It gets its source from Samsung LM301B diodes that uses some of the most advanced grow light technologies.
Unlike many other grow lights, the Spider Farmer SF-4000 light features higher light output and better penetration of the light canopy. The light coverage doesn't fade and covers the crops evenly.
Pros
Water-resistant and can withstand high humidity
High yields
Advanced quantum board technology
Reliable fanless design
Long-lasting
High energy efficiency
Full-spectrum and uniform light coverage
2. VIPARSPECTRA 600W LED Grow Light for Indoor Plants
Sale
VIPARSPECTRA 600W LED Grow Light,with Daisy Chain,Veg and Bloom Switches,…
【Optimal Spectrum】The secret to VIPARSPECTRA's success is optimal…
【VEG & BLOOM Switches】 The V600 light comes with VEG and BLOOM…
【Daisy Chain Function】Daisy Chain feature assists growers to connect…
【Coverage area & Hanging height】The 600W LED grow light is perfect for…
【Worry-free 3 Years US warranty】We are a professional manufacturer who…
The Viparspectra 600W LED Grow Light for Indoor Plants is a budget-friendly light that offers an excellent value for its price. It is a highly reliable and energy-efficient light that you won't regret buying.
It is compact and comes in handy for small spaces, and includes easy hanging options for easy use. Although this light comes with limited coverage, it provides the plants with good quality light to maximize the yields.
Additionally, this grow light has the ability to mimic the sun rays and provide your plants with a full spectrum lighting as well as healthy growth. It also has a long lifespan of approximately 100,000 hours.
Pros
Quite affordable
Long-lasting with an amazing lifespan
Full-spectrum of light
Compact in size
High energy efficiency
Easy hanging options
3. MARS HYDRO TS 3000W LED Grow Light for Indoor Plants 4×4 ft
MARS HYDRO TS 3000W LED Grow Light for Indoor Plants 4×4 5×5 ft Commercial…
UPGRADED COMMERCIAL LED GROW LIGHT, easy dimming & daisy chain function, up…
WIDEBAND SUNLIGHT FULL SPECTRUM LED GROW, Infinite close to natural sun…
HIGH REFLECTIVE & NOISE FREE-FANLESS LIGHT BOARDS DESIGN, make your growing…
HIGH EFFICIENCY ENERGY SAVING PLANT LIGHT, high-power NEW LED grow,…
BOOM YIELD LARGE GROW LIGHT, NEWEST SMD LED technology provide highest…
The Mars Hydro TS 3000W LED Grow Light for Indoor Plants gives a full light spectrum with an easy-to-use plug-and-play design. It is an ideal choice for all stages of growth with extensive coverage.
It uses Surface Mount Technology (SMD) and a light spectrum of white, red, blue, and IR light. This 3000-watt LED light uses 1016 LED pieces and features a power draw of 450 watts.
Furthermore, the casing of this unit is aluminum which helps in faster quick heat dissipation. It is noiseless and doesn't include any cooling fans. Unlike other grow lights, the Mars Hydro Ts 3000W is slightly expensive.
Pros
Easy to use design
Reliable SMD technology
Great for all stages of growth
Cost-effective
A balanced light ratio of red, white, blue, and IR
Noiseless
4×4 Yield Under Different Styles(or Density)
At this point, how many plants can you grow in a 4×4 space? And what impacts it has on the total yield?
That brings us to the question that, what is the growing style you are going to follow? Is ScrOG, SOG, Bush, Mesh, or low-stress training?
Well, the style and number of plants to grow in a 4×4 size really depend on the way you're training your plants, the strain, and so on.
The question of the moment is, how many plants in a 4×4 grow tent should you grow for a good outcome? Well, apart from some special cases, here are the best plant density for maximum growth in a 4×4 grow tent-
If you're growing SOG: 4-16 plants per m2.
If you're growing Pruning: 1 plant per m2.
If you're growing with low-stress training: 4 plants per m2.
If you're growing ScrOG: 1 plant per m2.

                                                                              Photo Credit: Royalqueenseeds.com
Now, let's talk about which type of growing style gives you the best yield.
More than 80% of the growers will agree with me if I say that- ScrOG is the best kind of method to earn the best yield in a 4×4 tent. Unless you don't have a strain that can't be grown as ScrOG, you can expect to grow 1.5lb to 2lb dry.
In the ScrOG method, you can grow 2 plants in a 4×4 space. But if you try SOG, you can house 15-20 plants. And the yield will be near around 1-1.5lb on a general basis.
4×4 Yield for Different Strains
Choosing the right genes is essential, especially when you don't want your plants to fail to live up to the quality you want to consume.
Here is a list of some high yielding cannabis strains-
Big Bud
Big buds are the most notorious kind of strain when it comes to yield. Just like its name, big buds can produce an enormous amount of buds. With a good amount of space and height to grow, it can give you up to a yield of 1 lb per plant in a 4×4 space.
Currently, the best seeds that belong to big bud genes are Sensi Seeds.
Blue Dream
Another versatile strain that grows pretty well is Blue Dream. It's a cross-gene strain of haze and blueberry. But the origin of it is still unknown.
The growth rate is pretty slow. But in 55-60 days, you will find it to turn into a high-yielding Sativa dominant plant. Eventually, it will start giving you dense, round nuggets of cannabis.
The final yield in a 4×4 grow space is 1.5-2 lbs. Also, because the plants are large in size, ScrOG or single plant growing is preferred for maximum yield.
However, blue dreams are likely to grow both indoor and outdoor. And it gives comparatively better yield while grown outdoor.
Northern Lights
From beginners to professionals, Northern Lights is great to grow indoor for all. They are likely to grow in 40-50 days on both soil or hydro-system.
In terms of size, the Northern Light is short in size. And it's also a single-cola growing strain. So, you can grow them well in SoG or Bush/Mesh style and still expect a good yield.  
Talking about yield, it will net you a pleasant amount even within a small area like 4×4. The usual 1000 watt grow room yield would be 1.5lbs from a 4×4 grow area.
White Widow
If you've seen thick resin cannabis with a solid bud structure, that's maybe a white widow.
To boost your indoor grow outcome, White Widow is a pretty familiar strain.  Having one of the quickest flowering time of 10 weeks, you can do more frequent cultivation of white widow than many other strains.
From a 4×4 space, you can expect to have around 1-2 lbs of dry yield within a lifespan of 55-60 days.  
Apart from its hefty yield, the white widow is also famous for its pleasant aesthetics.
Apart from the aforementioned four strains, there are some more strains that are widely familiar for high growth and yield. Super silver haze, Sour Diesel, Skunk #1, L.S.D, etc., are some of them.
How Should You Measure the Yield?
We're about to learn about yields in a 4×4 grow tent. But the question before is- do you know the right way to measure the yield or not?
After the buds are just collected from the plants, they're still wet and contain water inside. We call them the 'wet' yield.
And you already know- this is not the weight of weed that you can use actually.
The actual yield is the weight after you're done with drying'em up. In a climate-controlled, dark, and dry place, you should keep the wet weed under around 64 degrees of temperature.
Keep them in such a way for 10-15 days, and you'll get the ready-to-use dry weed. Although it depends on the strains, usually dry weights are 20-25% of wet weight.  
Couple of Tips to Maximize Your 4×4 Grow Tent Harvest
Before we end, here are a couple of tips that might come to be handy while you're trying hard to maximize your grow yield-
Don't Grow on Soil
We've seen many growers grow on soil instead of growing hydroponically. This is, however, not an effective way if you're looking forward to maximum yield.
The reasons are-
You can't control the amount and number of nutrients that the plant receives.
The chances of doing mistakes with the pH and TDS are pretty high with soil.
Try ScrOG Yield
By growing in the ScrOG method, grow plants yield increase by 10%-20%.
The process to implement it is to top your plant leaves and place a screen 12-15" above them. When the plants grow about 4" through the screen, tie them up with the screen. You will eventually see a nice 'blanket' of plant tops.
Once done, you'll be earning these perks apart from a boost in yield-
No wasted light.
Plants are at the same height, ensuring even distribution of light.
No soft or fluffy buds.
As you know, a lot of other advice regarding the grains, light, ventilation, temperature, etc., can be put right on that list, actually. But for now, I've only listed those tips which are related to the surface you're growing on. And that's what we are supposed to talk about, right?
On a side note, you can check out this grow room yield calculator.
Frequently Asked Questions(FAQ)
Question: What is the max potential of a 4×4 grow tent?
Answer: Being provided with ample light, temperature, strain, and planting style, you can easily grow 2 pounds of harvest from 1 4×4 grow tent.
Question: What can be the yield if I put 2 LEDs in a 4×4 tent?
Answer: If you put 2 LEDs with a power of 400-600w in each, you can get 1 gram for each watt. So, the total yield comes to be 1.7 lbs to 2.5 lbs.
Question: How can I yield 2 pounds in 4×4 grow tent?
Answer: There are a lot of ways, actually. For example, if you put a 1000w HPS lamp on top of a ScrOG style canopy, it can yield you about 2 pounds from a 4×4 grow tent.
Question: What yield can I expect if I put 6 plants in 4×4 grow tent?
Answer: Putting 6 plants in a 4×4 grow tent leads us to a plant density of 1 plant in each meter square area. That's a pruning style growing, from where you can expect about .25 lbs of harvest from each plant.
Bottom Line
So, we're at the dead-end of the post. Hope you've liked the information and got some clue on how much yield you should expect from your 4×4 grow tent under different circumstances.
Happy growing!